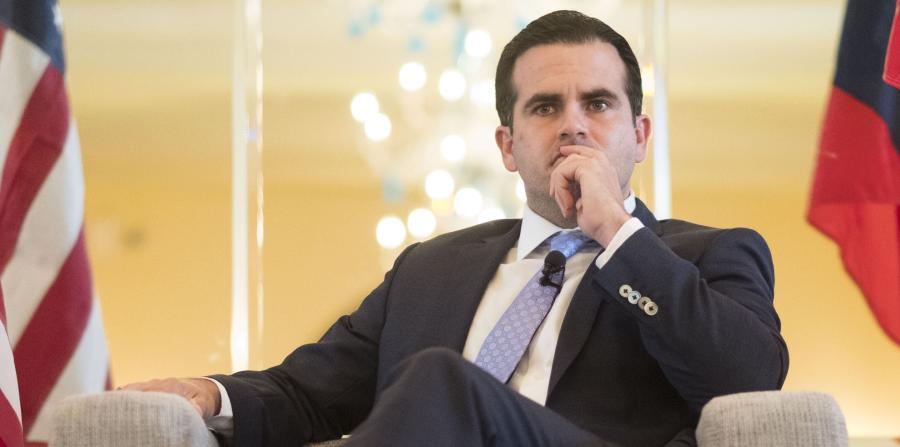 WASHINGTON - Governor Ricardo Rosselló yesterday formally delivered to the United States Department of Justice the amendments to the law that calls a plebiscite on the political status of Puerto Rico for June 11, even while the date for the consultation is still uncertain and that, currently, it only has the support of his own New Progressive Party (PNP, by its Spanish acronym).
La Fortaleza informed that Rosselló met with acting Associate Attorney General, Jesse Panuccio, to submit the amendments, the educational campaign of the State Elections Commission (CEE, by its Spanish acronym) and the material related with the changes to the law which were hastily approved last week.
The changes to the law had already been sent via email last Thursday, according to La Fortaleza, following the rejection by the federal Department of Justice of the original statute. In a letter dated April 14, governor Rosselló had asked for a response from the Department of Justice by last Saturday, April 22. But that date came and went without the government of Puerto Rico having received any response.
"We remain committed to working on achieving a consultation that earns federal approval so that the people of Puerto Rico may express their position on the status," the governor said in a statement in which he did not mention the June 11 date.
The governor's spokesperson, Yennifer Alvarez, acknowledged yesterday that given the new review by the federal Department of Justice, the matter of the date for the plebiscite is an issue that is pending additional talks.
On Holy Thursday, acting Deputy Attorney General, Dana Boente, informed governor Rosselló that the law passed early last year fails to comply with US public policy, namely for having omitted the "territorial status in effect" as part of the alternatives for the consultation.
Boente rejected, also, the effect of the results on the 2012 plebiscite, which the PNP government defends as a rejection of territory and a victory for statehood.
The Puerto Rico Legislature amended the plebiscite law last week, but kept the June 11 date. Under the amended law, the government of Puerto Rico now proposes a plebiscite between statehood, the territorial status in effect, and independence of free association.
💬See 0 comments