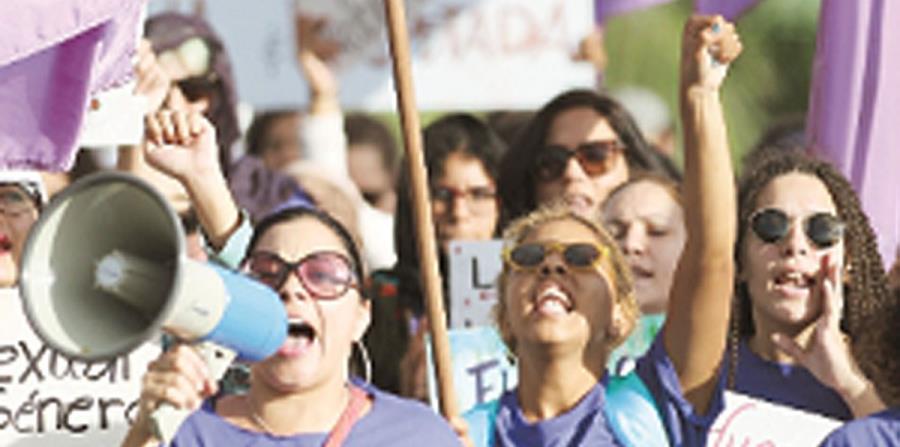 May 1, 2017 has taken on a very different hue for the Puerto Rican people who today, moved by a series of austerity measures resulting from the Government's fiscal crisis, called for a national strike.
"In Puerto Rico, tomorrow (today) it will not be as in the rest of the world. Tomorrow (today), the protest has taken on another hue because, within the context of the working people and all that regards to the Oversight Board, (the first of May) has taken on a greater meaning and there is concern about the criminalization of the social protest," said Osvaldo Burgos, former director of the Commission for Civil Rights and spokesperson of the Broad Committee for the Search of Equity (CABE, by its Spanish acronym).
Every May 1, International Workers' Day, labor sectors traditionally call on the people to various marches, but this time, the call is to shut down the country. Religious, academic, feminist, and private business groups have joined in the clamor.
"What we are facing is a crisis of such magnitude that it's going to affect the entire working class, but, also, it is going to affect public education, health services... There's this acknowledgement that we have to unite and make demands," noted Nora Vargas, from the Advisory Board of the American Civil Liberties Union (ACLU).
"What (this) has brought is a unity of purpose and I believe that is what we'll see, a demand for auditing the debt, to respect acquired rights, and to save the importance of public education," added Vargas.
Today, as part of the main activity, five marches will set out from various points in the capital to come together at Milla de Oro. Protesters will gather in the Department of Labor, the Río Piedras Campus of the University of Puerto Rico (UPR, by its Spanish acronym), the José Miguel Agrelot Coliseum, the Hiram Bithorn stadium, and Plaza Las Américas. The final concentration will be around the Seaborne building, where the offices the Oversight Board (OB) are located.
Police superintendent, Michelle Hernández Fraley, has said that the 13,600 police officers, excepting those on vacation, will be on duty.
Both Vargas and Burgos insisted that the team of observers from both organizations are watching for any violation to the civil rights of protesters and that they will watch for compliance with the agreements for the Reform of the Police resulting from a federal suit against it. Likewise, the said they will have a team of mediators.
💬See 0 comments