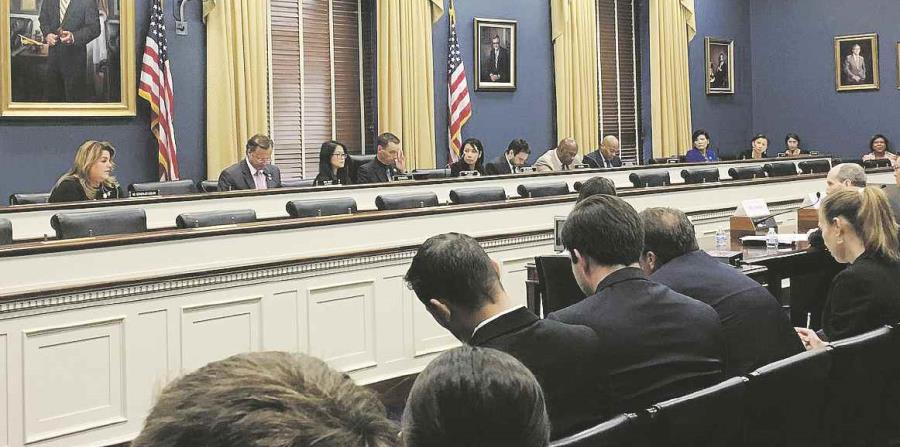 Washington - Republicans and Democrats yesterday called on the Small Business Administration to address the limitations that Puerto Rican executives face to have "fair" access to federal government contracts.
At a hearing, the SBA Associate Administrator for the Office of Government Contracting and Business Development, was attacked with complaints to address issues such as the concession of contracts from the Washington offices, not San Juan, lack of accreditation for companies on the Island that are outsourced, limitations on approaching veterans and language barriers.
The meeting, held by the House Small Business Subcommittee on Contracting and Workforce, reviewed the report of the Government Accountability Office (GAO) report which states that small businesses in Puerto Rico "receive a relatively high proportion" of the contracts that are granted in the Island by the federal government and underlines an improvement in the use of the HUBzones program, meant for economically depressed zones.
The GAO report, ordered by the PROMESA law, does not allow comparing the proportion of federal contracts granted on the Island with those of the states.
The study also pointed out that small companies in Puerto Rico turn out to be damaged by the SBA practice that allows that a group of companies can join to boost high cost projects.
Generally, those multi-company projects end up undermining small businesses, which often do not get the recognition of the SBA when certifying the project.
"In terms of SBA certifications, the experience is taken by the one with the original contract", said Resident Commissioner in Washington, Jenniffer Gonzalez.
Commissioner Gonzalez also brought to the discussion the case of a computer entrepreneur who told the SBA administrator Linda McMahon during her recent visit to the Island that despite presenting a lower quote (about $ 900,000) for a federal SBA project, the contract ended up being granted from Washington -by almost double- to another company based in the United States.
As other members of the Small Business Committee, the Commissioner also claimed that the SBA should establish a Procurement Center in Puerto Rico that helps processing contracts and an office of approach to veterans.
Wong accepted, as the report establishes, that there are limitations in the SBA to get close to the Puerto Rican executives in their local language, Spanish. "If you show them (the possibilities of the SBA) in a language they cannot understand, what good is it for them? I do not ask for preference, I ask them to be fair", noted the Puerto Rican Democrat congresswoman Nydia Velázquez, who is the spokeswoman of the minority in the Small Business Committee.
💬See 0 comments