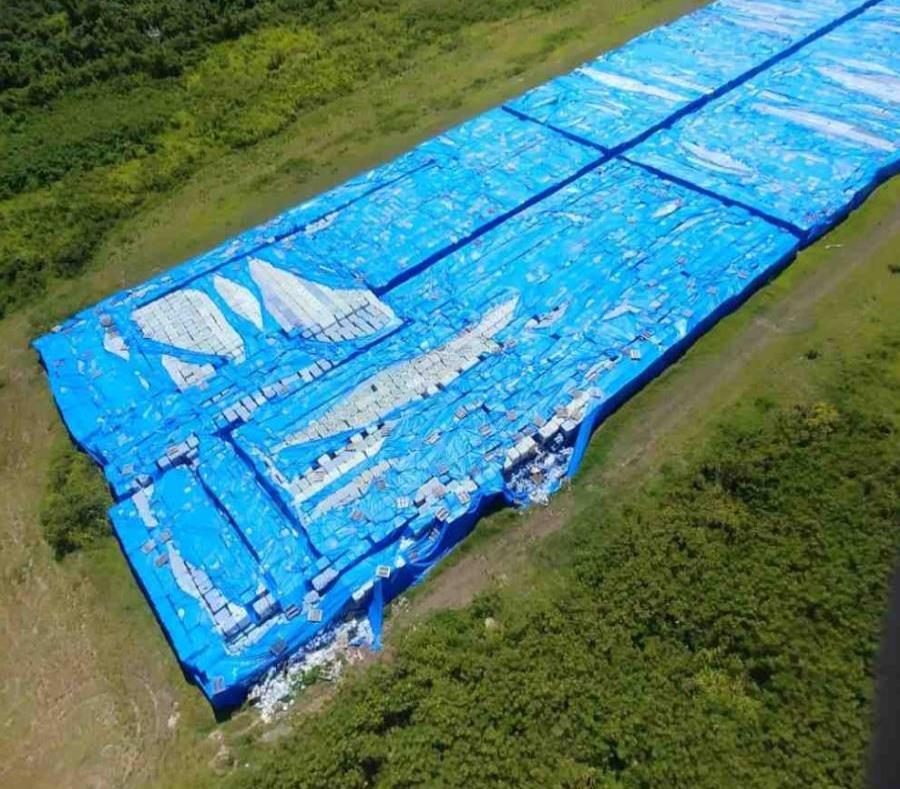 The Federal Emergency Management Agency (FEMA) confirmed yesterday that it was the agency itself that made the decision to place thousands of pallets of bottled water on the runway of the airport José Aponte de la Torre, in the former Naval base Roosevelt Roads, in Ceiba, for understanding that they had an "excess" of supplies.
The Operational Coordination Division Director for FEMA in Puerto Rico, Justo Hernandez, indicated that the agency´s water and food supply on the island after Hurricane Maria did not stop, but at the beginning of the year they adjusted the plan when shops began to reopen and the drinking water service was restored by the Aqueducts and Sewers Authority (PRASA).
"In January, we determined that we had an excess. We were working on this excess in Ceiba. We decided to put that water on the tarmac, because we had that water in containers or in warehouses throughout the island. We had 1,157 containers full of excess water and those containers had to be returned,"explained Hernandez in a conference call.
In a FEMA official statement, it was informed that more than four million liters of water were distributed after declaring the excess. The statement added that the main reason for the agency to leave the water at the former naval base was based on "millions of dollars in savings" by donating the supplies for the local government to handle its distribution.
Also, according to Hernandez and the agency's statement, FEMA made water available to the agencies and municipalities that needed it.
It was then, since May, that the local government handled the supplies through the General Services Administration (GSA), which initiated an internal investigation to determine the reasons why the agency requested the goods without having the capacity to manage it
Hernandez confirmed that the GSA returned the supplies to FEMA, so now the agency will use federal resources to "properly" use that water.
💬See 0 comments