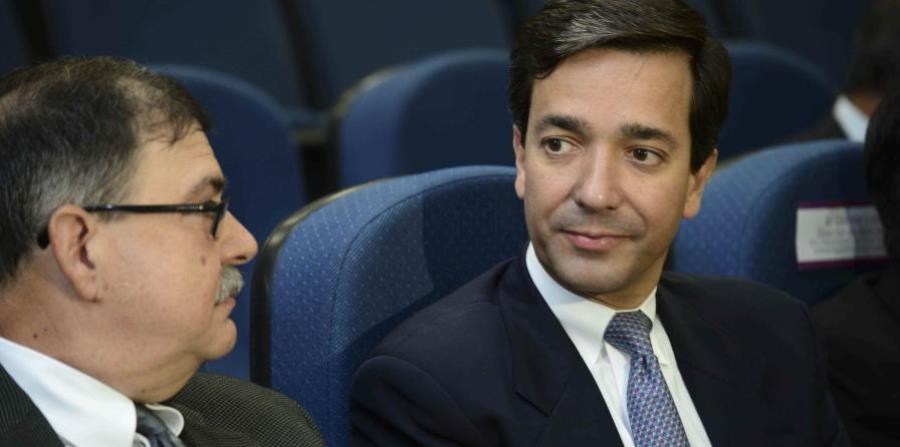 WASHINGTON - Luis Fortuño wants to make a difference between the mutual funds he has represented in Congress and UBS, reacting to the lobbying he has carried out to stop the bill of the Puerto Rican Democrat congresswoman Nydia Velazquez, which would increase the control of investment firms in the island.
As a partner at the firm Steptoe & Johnson, ex-Governor Fortuño has been associated with lobbying efforts on Velazquez's bill 1336, which promotes the Securities and Exchange Commission (SEC) to exercise more control over investment firms and mutual funds with businesses in Puerto Rico.
Fortuño said that on behalf of the mutual funds, he tries to amend and not defeat the legislation, which was approved in the lower house and is pending to go before the Plenum of the federal Senate.
"We have offered alternatives of amendments that have been ignored", expressed Fortuño in a letter to the congresswoman seeking to extend the transition period of the legislation, noting that he had a meeting about the issue with the federal congresswoman last February.
Velázquez has found it "scandalous" for an ex-governor to be linked to efforts to curb her legislation, which is supported by Commissioner Jenniffer Gonzalez, and seeks to "protect consumers"
Up to March 2017, Steptoe has reported to Congress having had income or lobbying expenditures on the bill 1366 that are about $ 370,000. The work of Fortuño and Steptoe was subcontracted by the law firm Lopez, Sánchez & Pirillo, which has clients as UBS mutual funds.
On Twitter, as he has preferred not to answer questions, former governor Fortuño wrote Thursday that with his lobbying he has sought to "protect the approximately 14,000 Puerto Ricans who invested in mutual funds in Puerto Rico." "We represent these funds and not financial institutions" he said, indicating that they have "boards of independent directors."
UBS Wealth Management indicates on its website that they manage the "Puerto Rico Funds" that the former governador admits to represent.
UBS Wealth Management offers access to "investment solutions offered by UBS Asset Managers of Puerto Rico, a division of UBS Trust Company of Puerto Rico." These are subsidiaries of UBS Financial Services of Puerto Rico and, in turn, UBS Americas.
💬See 0 comments