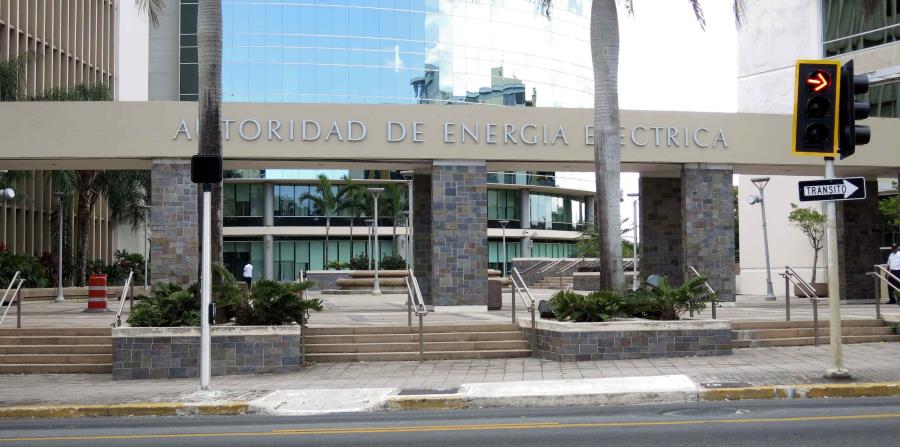 Yesterday, the new Governing Board of the Electric Power Authority (PREPA) hurriedly chose Eli Diaz Atienza as its new chairman, and drew up an agenda to select the new CEO of the public corporation.
Díaz Atienza will keep his functions as the executive director of the Aqueducts and Sewers Authority (PRASA). In addition, Ralph A. Kreil Rivera was elected vice chairman of PREPA´s Governing Board. Until 2017, Rivera presided the College of Engineers and Land Surveyors.
Outgoing CEO Walter M. Higgins, agreed to remain in his position one more week in order for the new directors to select his successor.
The expectation is to have a new CEO by next week, so the transition would be completed by July 23 when Higgins is definitely leaving the corporation.
The new head of PREPA would be selected from a list of pre-qualified candidates as it was informed.
Resident Commissioner in Washington, Jenniffer González has anticipated that two days after the transition is completed, the House Committee on Natural Resources will hold a congressional hearing on PREPA's issues,.
Yesterday, Díaz Atienza was not available to answer questions from the press as he was attending to family matters.
Rosselló´s administration is trying to handle the effects of the five resignations in PREPA´s Governing Board with these changes and appointments.
The salaries issue
This new controversy in PREPA began with the discomfort regarding Higgins's $ 450,000 annual salary and bonuses that could bring his compensation to one million dollars.
Initially and according to a mail Higgins sent to PREPA employees, he resigned since he was not receiving what his contract stated. Later, it was alleged that there were personal reasons behind Higgins´s resignation, as the governor said at a press conference.
Originally, PREPA's Governing Board had selected Rafael Díaz Granados to replace Higgins for $ 750,000 per year.
Díaz Granados was a member of PREPA´s Governing Board and chaired the Customer Service Committee in this agency.
The agreed $ 750,000 salary caused widespread opposition, especially in political leadership, and Rosselló Nevares asked the Board members to adjust the amount or resign. That same day, five of the Governing Board members resigned and Díaz Granados was seen carrying with his suitcase at Luis Muñoz Marín airport.
In addition to Díaz Granados, Edwin Irizarry, Errol Davis, Nisha Desai and Ernesto Sgroi resigned. Sgroi was the president of the Board and was Rosselló Nevares´campaign treasurer.
María Palau, infrastructure advisor to the Governor and the chairman of the Board of Directors of the Fiscal Agency and Financial Advisory Authority (FAFAA), Christian Sobrino, remained in their positions on the Governing Board.
The situation left PREPA´s Governing Board inoperative just when Rosselló Nevares was going to Moscow, Russia for the World Cup final between France and Croatia.
Therefore, Díaz Atienza and Kreil Rivera were quickly appointed as new Board members so that this body could continue operating until they select Higgins' successor.
A move already known
This is not the first time that a PRASA executive chairs PREPA or its Governing Board.
In November 2011, former governor Luis Fortuño Burset´s administration appointed José Ortiz, who was PRASA´s executive director as a member of PREPA's Governing Board.
That change in PREPA was similar to the current one. For example, PREPA´s CEO back then, Miguel Cordero, resigned after it was discovered that in addition to his $ 140,000 annual salary, he had been granted bonuses that took his compensation to more than $ 280,000.
Before this, Jorge Rodríguez, who had been chairing PRASA since 2004, was appointed as head of PREPA in 2007. A year later, the official resigned amid a scandal for adjustments in his house's electricity bill.
Rodriguez had also been the focus of controversy over his salary while directing government utilities. His basic compensation was about $ 170,000 per year, and he received bonuses that brought his income to more than $ 200,000 per year.
💬See 0 comments