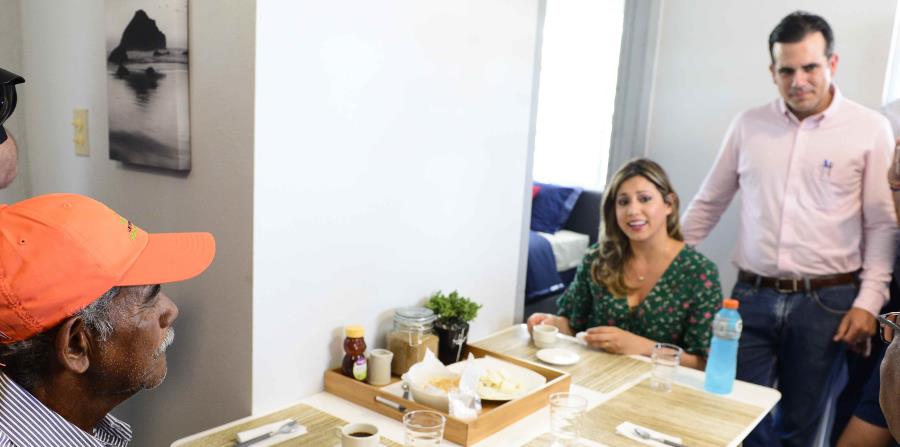 Humacao - The Department of Housing and Urban Development has repaired 92,769 homes in Puerto Rico, surpassing the 75,000 that had been projected at the beginning of the "Tu Hogar Renace" (Your Home Reborn) program, which is funded through the Sheltering and Temporary Essential Power (STEP) program.
Housing Secretary Fernando Gil, said that at the moment 121,768 requests for repairs have been approved.
"Of the total (of repaired houses), more than 3,000 were in the Humacao area and 330 were in Punta Santiago," explained Gil, who plans to build over 9,000 new homes.
Punta Santiago was one of the most affected areas. One of the homes destroyed there belonged to Israel Morales, who saw it collapse when Maria's winds lashed at dawn. However, he still devoted himself to helping neighbors while alternating places to stay overnight.
"One has to always count on God and move forward", said Morales yesterday, excited because he received the key to his house, which has just finished being built.
The money from the Federal Emergency Management Agency was not enough, but the work was completed with the "Fortaleza para ti" (Fortaleza for you) initiative, which brought together the efforts of several government agencies, non-profit organizations and private companies.
Governor Ricardo Rosselló and first lady Beatriz Rosselló toured some of the renovated areas in Punta Santiago yesterday.
In addition to repairing several houses, the initiative also helped with the spa, the resort, the community center, the pier, the fishing village, a communal computer center, sanitary pipes and wastewater infrastructure.
💬See 0 comments