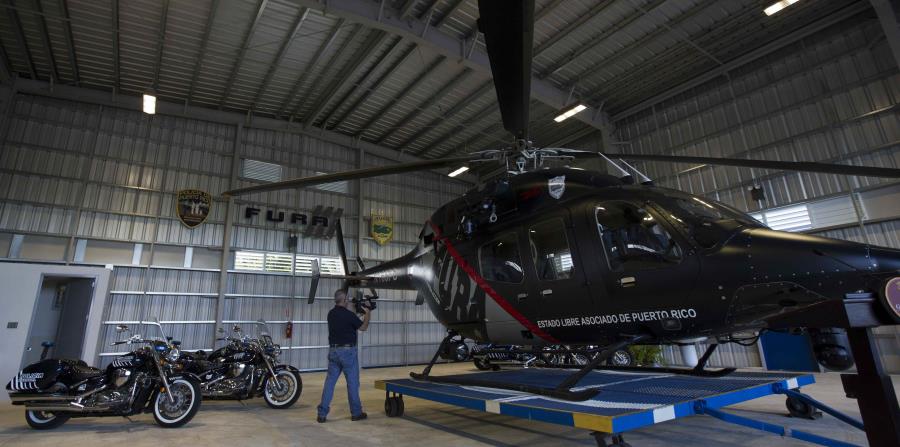 Possible violations to US regulations and aviation safety laws as well as the handling of federal funds, will be some of the issues to be examined by federal agents investigating the alleged misuse of police helicopters.
According to sources, staff from the US Office of Inspector General of the Department of Transportation (OIG-DOT) arrived in Puerto Rico this month to conduct several interviews related to the investigation.
OIG-DOT agents would investigate if protocols and legal provisions – which ensure air transport safety – were violated, as well as the way in which funds for maintenance and aircraft fuel were used.
Pilots of the Puerto Rico United Forces of Rapid Action (FURA, Spanish acronym) will be among those to be interviewed, since it was them who were concerned about losing their licenses after receiving orders to transport unauthorized civilians in the helicopters.
El Nuevo Día found out that federal agents will investigate if those pilots received "illegal orders and coercion" for flights that violated federal aviation laws.
They are also expected to meet with Police Commissioner Henry Escalera.
Federal agents would also interview Police Monitor, Arnaldo Claudio, who investigated reprisal allegations against FURA personnel.
The Police Reform file indicates that in the next December 6 hearing, the Monitor will discuss the evaluation on FURA officers transfers ordered by Judge Gustavo Gelpí.
The Federal Bureau of Investigation (FBI) referred the issue to the Federal Aviation Administration, which resulted in the OIG-DOT investigation.
💬See 0 comments