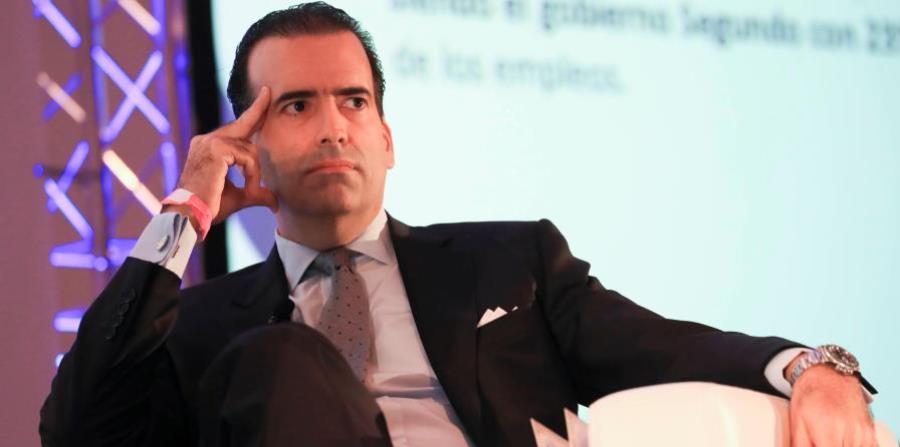 Although the Senate and the House of Representatives considered that the public hearings on the budget have concluded, legislator Luis Raúl Torres insists that the analysis will be incomplete if the president of the Oversight Board, José B. Carrion, is not called.
Since the very first day of budgetary reviews, the representative of the minority asked the House Treasury Committee to convene Carrión. In the absence of a response, on Friday he filed the House Resolution 471 for the president of the entity that controls the public finances to be summoned to a special interpellation session in order to explain the demands the Board made regarding the items of the next fiscal year.
Torres also wants Carrión to justify the $ 60 million that the Board would receive as part of the resolution of special allocations.
"If we make any changes to the budget and that does not satisfy the Board, or they want to approve something else above the House and the Senate, I understand that José B. Carrión III should come here to explain the contingencies and pretensions with this budget", Torres told El Nuevo Día.
He said that the letter the president of the Board sent on Friday to governor Ricardo Rosselló Nevares and to legislative leaders makes the summons to the special session even more meritorious. In the letter, Carrión required the government to immediately define essential services in the light of the federal law PROMESA and to specify the plan of cuts in operating expenses.
On Thursday, the President of the House, Carlos "Johnny" Méndez said that the Board was requested a written brief about the assigned budget, but in that moment it had not yet been determined whether any of its members or a representative would be summoned for public hearing. Yesterday, El Nuevo Día could not obtain any comment of the leadership of the House on that issue.
💬See 0 comments