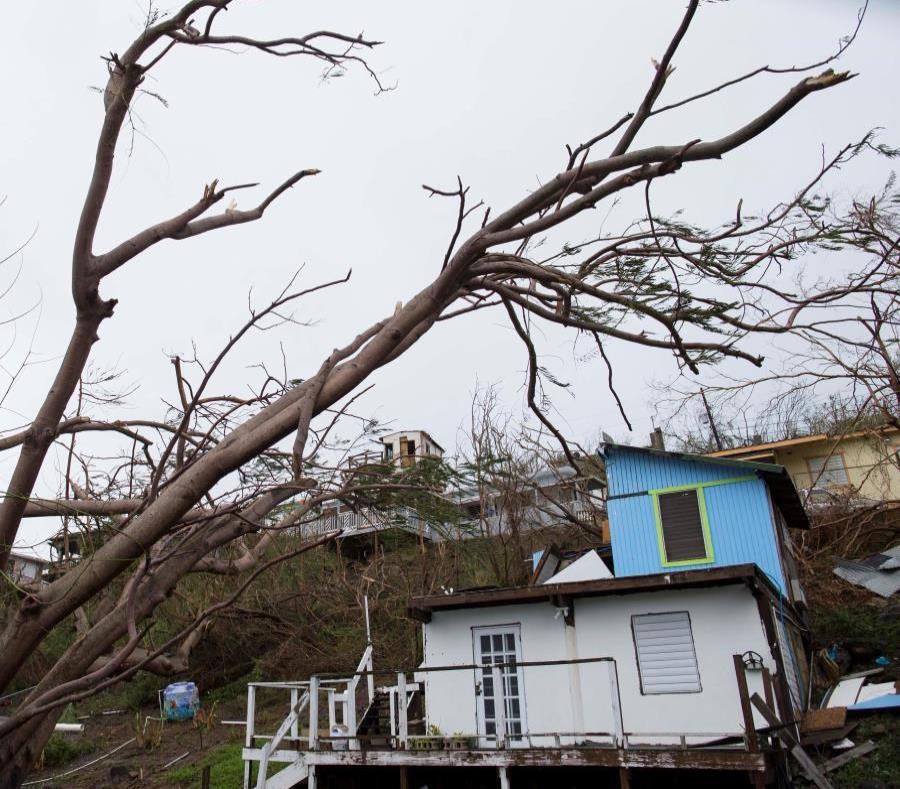 For months, the Oversight Board and the Government have been debating macroeconomic projections that gave rise to the certified fiscal plan last June. Now, it is possible that such figures will change again.
One year after Hurricane Irma and close to Hurricane Maria anniversary, Iraelia Pernas, executive director of the Puerto Rico Association of Insurance Companies (ACODESE, Spanish acronym), and the Commissioner of Insurance (OCS, Spanish acronym), Javier Rivera Rios, admitted to El Nuevo Día that the funds that will enter the Puerto Rican economy as insurance claims would barely reach half of the estimates that the government and the Board considered when outlining the most recent budget for the island.
During months, after the destruction caused by the September 20 hurricane, government officials, bankers, economists and other private sector leaders, as well as the Board, assured that the Puerto Rican economy would see a material economic injection, both from the federal government as from insurance claims payment.
Plan versus reality
Regarding insured losses, last March, the Board certified a plan that contemplated insurers paying their clients in Puerto Rico almost $ 22 billion in claims. That number was adjusted to about $ 15 billion last June.
However, the OCS most recent report, dated July 31, 2018, indicates that 94 percent of the claims have already been addressed, and payments for insurance claims are only about $ 3,841 billion.
Meanwhile, according to Rivera Rios, another 16,000 claims that could involve some $ 3 billion in payments are awaiting process. Even if it were based on the premise that these claims would be fully paid, which would not be the case, this would imply that the number of losses paid as a result of Hurricane Maria in Puerto Rico would barely reach about $ 7 billion.
"I always thought that those initial estimates were not appropriate," Rivera Rios told El Nuevo Día.
According to Rivera Rios, initial estimates (which fluctuated between $ 22 and $ 15 billion) were subsequently corrected downwards.
"I may think that the total of paid losses could reach $ 7 billion," said Rivera Rios, adding that, being optimistic, that item could reach $ 10 billion.
Inadequate insurance
"Undoubtedly, insured losses projections were overestimated," said Pernas, who understands that due to Hurricane Maria there were unrealistic expectations created on what insured losses are.
The lawyer explained that the fact that claims paid to date are much lower than the projections made by various insurance analysis firms, a year ago, does not clear up the fact that Puerto Rico experienced significant damage due to Hurricane Maria. Rather, explained Pernas, payments trend suggests that not all the losses experienced were adequately insured.
However, Pernas noted that insurers payments explain the boom perceived in consumption and construction activity.
The most expensive in 2017
Although six out of ten claims were paid, according to the OCS, consumer complaints and insurance sector executives reports point to the fact that most consumers - be they individuals or businesses - accepted offers from insurers that represented payments far below the damage suffered.
The issue of how post-Maria claims were handled becomes more important with the fact that this hurricane tops the list as the worst natural disaster in 2017.
According to Sigma annual catastrophe report, published by the Swiss Re Institute, insured losses left by Hurricane Maria topped the list of natural disasters last year, estimated at about $ 32 billion. Losses associated with hurricanes Harvey and Maria were estimated at $ 30 billion for each event.
💬See 0 comments