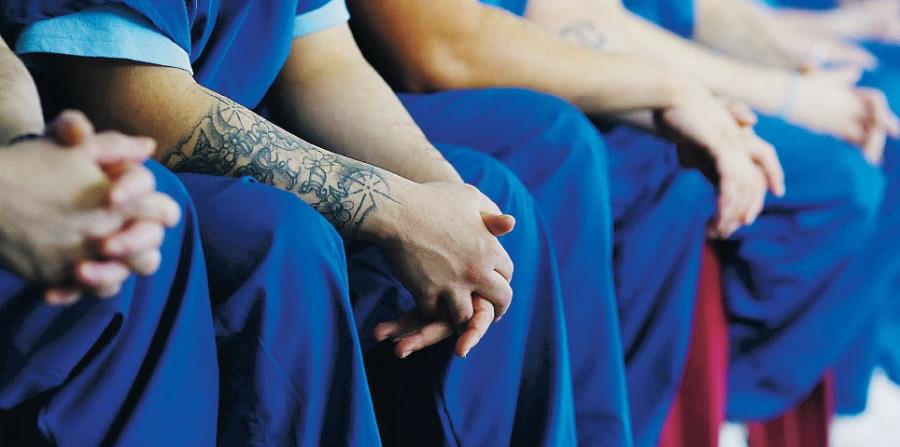 The director of the Puerto Rico Health Insurance Administration (ASES, Spanish acronym), Ángela Ávila, ruled out that Puerto Rico´s prison population can access Medicaid funds, as proposed by the Correctional Health Services Administrator recently hired by the Department of Correction and Rehabilitation.
"Inmates apply to us (ASES) once they leave the correctional system," said Ávila and explain that ASES contribution would be limited to help them prepare a proposal to request funding from the federal government´s correctional health care program.
Raúl Villalobos, president of Physician, had expressed that he planned to generate more than $ 2 million in savings by replacing part of the inmates medical coverage with Medicaid funds. "We have an opinion that, once we have an inmate more than 24 hours in a hospital, he can qualify for those funds," said Villalobos in a recent interview.
Villalobos indicated that they intend to overcome the restriction for state correctional systems to access federal funds available for health services.
Physician also aims to achieve savings in the purchase of medicines, particularly for HIV patients, whose treatment represents 70 percent of the system´s pharmacy budget. In order to do so, Physician is considering to reach an agreement with the Department of Health to treat inmates in their facilities, and thus access federal and non-profit organizations funds, which are otherwise restricted.
The fiscal plan certified by the Oversight Board demands the government to make cuts in the Correction Department for $ 558 million within a five-year period. This fiscal year, they demand to reduce the agency's budget by $ 44.5 million, mostly in payroll.
The Board justifies the reduction by concluding that the proportion of full-time employees per inmate (0.84) is the highest compared to the states.
💬See 0 comments