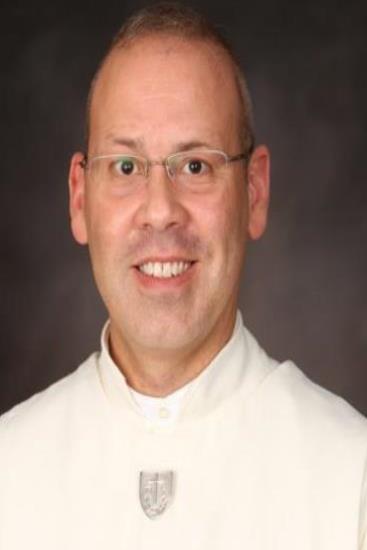 Washington - Pope Francis appointed Puerto Rican priest Juan Miguel Betancourt Torres as auxiliary bishop of Hartford, Connecticut. Father Betancourt Torres will be consecrated on October 18.
Born in Ponce, Puerto Rico, Fr. Betancourt Torres was ordained a priest in 2001 and has been a faculty member of the Saint Paul Seminary School of Divinity, Minnesota. Before, he was a professor of sacred Scripture at Regina Cleri Major Seminary, in Ponce.
"I feel honored and very grateful for the Lord's call to serve with all my heart the people of the Archdiocese of Hartford," Fr. Betancourt Torres said in a statement from the Archdiocese of Hartford.
In Hartford - the capital of Connecticut and where about one out of three residents are of Puerto Rican descent -Fr. Betancourt Torres will assist Archbishop Leonard Blair, who has led the Archdiocese of Hartford since 2013.
Blair welcomed Betancourt Torres in a statement stressing, among other things, that Betancourt Torres´ Hispanic heritage will enhance the pastoral care "for the good of every race and ethnicity".
The Puerto Rican priest has been part of the Servants of the Holy Eucharist and the Blessed Virgin Mary of Hatillo.
"We are very happy and proud that a member of a religious community founded in our Diocese of Arecibo has been called for that pastoral service," said Daniel Fernández Torres, bishop of the Diocese of Arecibo.
Betancourt Torres is a graduate of the University of Puerto Rico with a Bachelor in Natural Sciences, and received a Master of Divinity degree from the Pontifical Catholic University of Puerto Rico in Ponce and earned a Licentiate in Sacred Scripture from the Pontifical Biblical Institute in Rome.
Betancourt Torres will be consecrated a bishop Oct. 18 at the Cathedral of St. Joseph in Hartford.
The International Schoenstatt Movement celebrates it 104th anniversary that day. Fr. Betancourt Torres is part of this Apostolic movement that promotes education and spiritual formation.
💬See 0 comments