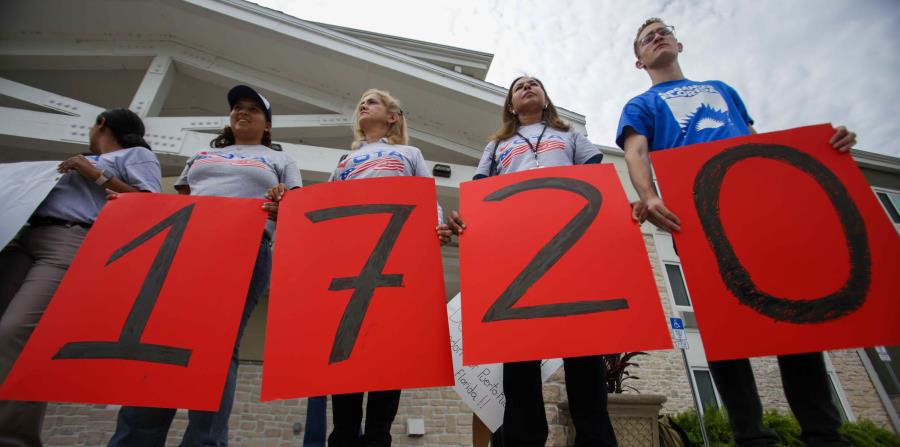 A new study by researchers from Pennsylvania State University and the University of Texas at San Antonio establishes a new estimate of 1,139 excess death after Hurricane Maria.
The calculation, published on the American Medical Association website, contrary to previous projections, estimates excess deaths considering natural increase in mortality shown by Puerto Rico mortality data since 2010.
Previous estimates were focused on calculating excess deaths compared to 2015 and 2016, and proposed figures that varied between 1,397 and 2,000 deaths.
Through this new calculation, they establish that even when there was a significant increase in natural deaths during 2017, in September there were 459 more deaths than the highest average, 564 in October and 116 in November.
On the other hand, deaths for December were within the estimated average range, as show in the publication signed by researchers Alexis R. Santos-Lozada, at Pennsylvania State University, and Jeffrey T. Howard, at the University of Texas at San Antonio.
At the end of 2017, researchers made a preliminary estimate of the deaths associated with the hurricane.
Governor reacts
Governor Ricardo Rosselló Nevares reacted to this new calculation by admitting that the 64 death toll associated with the hurricane was "insufficient", and said he was hopeful that the study the government entrusted to George Washington University would provide robust information on the deaths.
"We had a protocol that was really subpar and we recognize it, but it was the protocol we had. When a historical category 4 hurricane hit, Puerto Rico had protocols for (a hurricane) category 1," said Rossello.
"I have no objection to enumerate the failures of my administration because it is the only way to identify and correct them ... Certainly, the process of death toll was insufficient and, therefore, we will correct it," he added.
The governor said that another of his mistakes was to forecast that 95 percent of the electricity would have been restored by December 15. "I recognize the mistakes. Erring is human. The important thing is to correct," he said.
However, the Governor indicated that he would be interested to know the margin of error estimated, and made reference to the study conducted by Harvard University, which established that at least 793 people died, with a maximum of 8,498.
"I do not know if they gave a margin in this study. I only saw the number, but I suspect that there must be some kind of margin and, surely, it should be a little bit smaller," he said.
Meanwhile, Hector Pesquera, Secretary of Public Safety, said that "all the studies on deaths related to Hurricane Maria have to be used to be better prepared."
"The government of Puerto Rico has entrusted the research study to George Washington University to review the deaths related to the hurricane, and to correct protocols in face of possible future disasters," said Pesquera.
💬See 0 comments