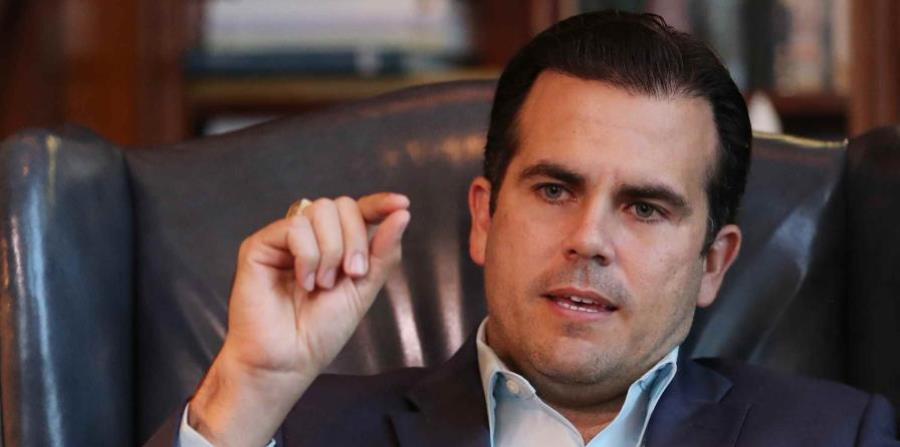 Today, when Governor Ricardo Rosselló joins the lobbying effort in Washington to secure funds for Mi Salud (My Health), he will advocate for the inclusion of the Island in the Children's Health Insurance Program (CHIP).
Rosselló agrees with representatives of the health sector -who have already held meetings in Congress- that the CHIP program is the best vehicle for Puerto Rico to obtain funds in order to subsidize the Island´s health system. Funds from this program, however, expire this September 30, so conversations will be particularly directed to include Puerto Rico being in a joint resolution, that would provide an extension until December.
He will also request the reauthorization of the continued allocation of these funds, which is expected to be completed by next April.
"In the short term, the goal is a very clear one: to includ Puerto Rico in the extension of CHIP, which will happen now on September 30. There are people who think that getting an extension is important. The health issue is urgent, it is critical and it is fact that must be addressed in the short term. Therefore, far from having to create a new vehicle or wait for a reform in Congress, a reauthorization and the fact that we can include Puerto Rico into CHIP, is a great victory for Puerto Rico," said Rosselló in a telephone interview.
"If there is an extension, it would be for the short-term. So it is not a very long time. Obviously, we will ask to be part of that extension, and afterwards to be part of the broader authorization that is expected to be for several years away," he added.
Today in Washington, Rosselló will lobby with former governors Aníbal Acevedo Vilá and Alejandro García Padilla, among other members of the Front for Puerto Rico -a group of businessmen, community leaders, religious people and politicians summoned by the government to advocate for funds for health, the inclusion of the Island in the federal tax reform and the implementation of the recommendations of the Task Force created by PROMESA.
Rosselló explained that they will meet with congressional Democrats and Republicans, although the last ones are those who dominate in Congress. "There are some vehicles here that need a simple majority; Republicans have a greater balance of members there. But the truth is that there are others that require participation of the Democrats because a greater number is needed to pass legislation. The important thing is the spirit of a united front, so it is not only a party at local level," pointed out Rosselló.
Rosselló said that although Congress has an agenda loaded with issues such as budget and health and tax federal reforms, he felt confident of succeeding.
"I feel confident and even more when it is one voice and when these are vehicles that are going to be addressed, tax and health reform. They will be addressed in Congress. What we are asking is not something particular or different," stated Rosselló.
💬See 0 comments