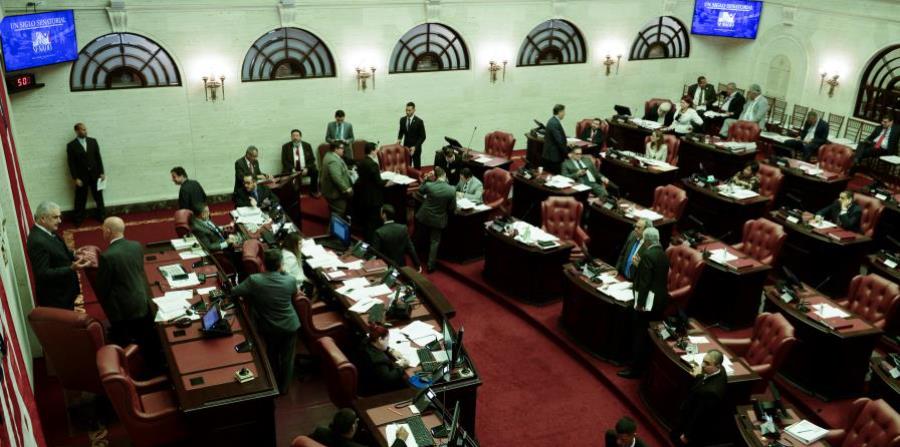 Yesterday, the Oversight Board broadened its action framework on the Puerto Rican government by requiring that the Legislative and Judiciary branches submit reports on how they use their cash, the budget and even employees attendance.
In separate letters, Natalie Jaresko, Board´s executive director, indicated that, in order to fulfill its mandate- established in PROMESA - it is necessary for the federal entity to have access to all the financial data of the different branches of the government.
Specifically, Jaresko requested the reporting of the president of the Senate, Thomas Rivera Schatz, and his counterpart in the House, Carlos "Johnny" Méndez, as well as the president of the Supreme Court, Maite Oronoz Rodríguez.
The Board's decision regarding accountability also applies to the judges of the Supreme Court and the rest of the employees of the Judicial branch, the Office of Government Ethics, the Civil Rights Commission, the Ombudsman and the Office of the Comptroller.
According to the letters published by the Board last night, the Senate and the House will have to report in detail their cash levels, the balance of their bank accounts, as well as the expenses of that government branch in relation to the budget.
Similarly, as Jaresko's letter states, Rivera Schatz and Méndez will have to inform the Board about employee and legislators attendance levels.
Similar requirements will apply to other entities.
"We are available to meet at your earliest convenience to discuss these requirements and templates," Jaresko said in her letter to the legislative leaders, in which she suggests scheduling the meeting for next week.
Currently, the Board requires that the Executive branch makes a weekly report of its liquidity levels and to publish reports on public employees attendance. As for the budget, the Executive branch must submit to the Board a report on the expenses per quarter and how these compare with the expenditures projected at the beginning of the fiscal year.
The requirement to the Legislature comes only weeks after Judge Laura Taylor Swain dismissed a lawsuit by Rivera Schatz and Méndez alleging that the Board usurped their powers. The controversy arose because in the budget certified by the Board for the government of Puerto Rico, they did not consider that approved by the Legislature.
In short, the Board successfully argued before Swain that it was forced to certify a budget for the government, after the Legislative branch approved a program of collections and expenses that was not consistent with the fiscal plan.
Legislative leaders have stated that they are considering appealing Swain's ruling in the federal appeal court but it has not happened so far.
💬See 0 comments