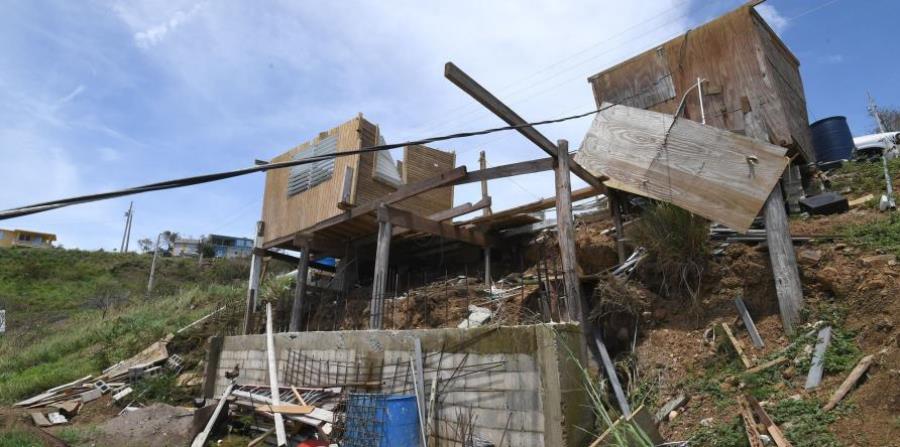 At the moment, damages caused by Hurricane Irma are estimated at more than $600 million, a figure that can change as the situation in each municipality is clearer.
Meanwhile, there are already 12 municipalities with the federal declaration of disaster zone under the Infrastructure program. The first ones were the municipalities of Vieques and Culebra. Yesterday, Adjuntas, Canóvanas, Carolina, Guaynabo, Juncos, Loíza, Luquillo, Orocovis, Patillas and Utuado were added to this declaration.
Besides, residents of the municipalities of Loíza and Canóvanas are eligible for individual or family aid from the Individual Assistance program.
Governor Ricardo Rosselló made the announcement yesterday accompanied by William "Brock" Long, administrator of the Federal Emergency Management Agency (FEMA).
"This does not imply that the list of municipalities is finished, it´s not over. This simply implies that as we receive information (from the affected municipalities) and we send it to the federal government, then, we are able make these declarations, "said the governor at a press conference.
The government has 30 days to submit all information to the federal government. Therefore, this damage figure may change, warned Rossello.
He emphasized that while the Infrastructure Program helps to cover damages in that issue, the Individual Assistance Program goes directly to the citizens.
"We need to know that FEMA's individual assistance serves as hope and as a bridge to recovery. It can not put your life back where it was before the disaster, but it is a source of hope, "Long said.
"As the governor said, this is not over. Today (yesterday) ten new municipalities have been included in the public assistance area, and there are two under individual assistance. We continue. We expect that in the next few days more municipalities can be included as disaster area, " noted Alejandro de la Campa, director of FEMA in the Caribbean and Puerto Rico.
He stressed that all municipalities "are already eligible" to claim for FEMA reimbursement for the collection of debris and emergency measures such as shelter, as well as the staff to do so. "That was the emergency declaration made before the disaster," he noted.
Rosselló indicated that parameters set by FEMA are used to declare a municipality as disaster area. "There are limits to what would be the impact that the municipality has suffered on infrastructure vis à vis the citizen," he said.
"There are some items such as roads that, instead of going through FEMA, go to the Federal Highway," he added.
Abner Gomez, director of the Puerto Rico State Agency for Emergency and Disaster Management said that so far the greatest damage is in the Island power infrastructure.
💬See 0 comments