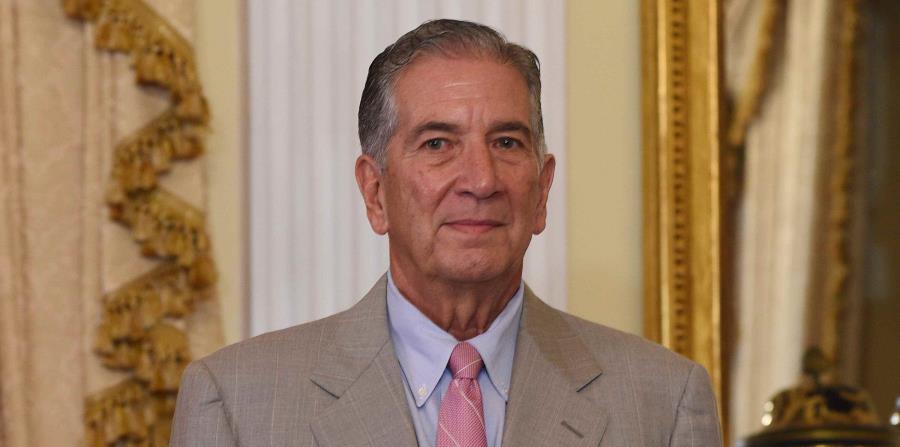 Washington - As part of its rules, the Inter-American Commission on Human Rights (IACHR) has offered to the US government and former governor Pedro Rosselló to seek a transaction on the complaint that denounces the lack of representation of the residents of Puerto Rico in the federal government that maintains control of the country.
Since May 30th, Rosselló has accepted the possibility of a "friendly" agreement regarding the complaint he made a decade ago against the US government.
And, last Thurday, the IACHR notified the US Secretary of State, Rex Tillerson, about Rosselló's willingness to seek an agreement.
"Now, it is up to the US government, within 30 days, to accept or reject the good offices of the Commission", said Orlando Vidal, who has been former governor Rossello's attorney in the case.
Vidal predicts that the US government will reject the mediation of the IACHR, which on January 27th decided to examine in depth the complaint of the former governor.
"If they reject it, as we anticipate, we will continue until we reach a final and firm decision of the Commission," said Vidal.
In his complaint filed in 2006 before the IACHR, attached to the Organization of American States (OAS), Rosselló contends that it constitutes a violation of human rights, and in particular of the American Declaration of the Rights and Duties of Man, the fact that residents of Puerto Rico can not vote for the president, vice president and elect representatives to the US Congress.
On March 3rd, 2008, the IACHR notified former governor Rossello and the the Unfinished Business of American Democracy Committee of their decision to admit the complaint.
"The Commission considers that the arguments presented by the petitioners raise questions concerning the rights of the alleged victims and the corresponding obligations of the State, which require an analysis on their merits", said the IACHR report.
According to the Commission, the US government has stated that "the right to equal treatment under the law means that the law can not treat persons under the same conditions differently" and contended that "citizens residing in Puerto Rico are treated as it is to citizens residing in other territories. "
Moreover, the official position of the United States is that the difference between citizens residing in the states and those of the territories, "is not based on race, sex, language, creed or any other individual distinction" but on the difference to live in a state, Washington DC Or a territory.
The report of the IACHR adds that the US government indicated that "residents of Puerto Rico enjoy the freedom to move within the United States without restrictions and automatically obtain the right to vote in the United States presidential election if they decide to reside in any of the states or the District of Columbia."
In the case of Washington D.C., the IACHR ruled that the United States denied "equal rights" to its residents, "because of their place of residence" by not granting them full representation in Congress.
💬See 0 comments