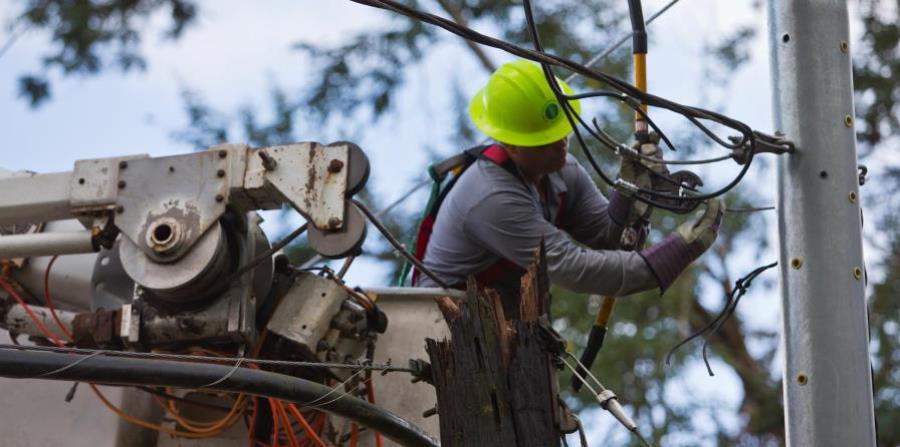 Washington - The US Department of Energy said yesterday that the model they have developed for Puerto Rico's power grid incorporates innovative technology that, when installed on the island, would facilitate its commercialization and use in the states.
When Bruce Walker, assistant secretary, Office of Electricity Delivery and Energy Reliability, Department of Energy, appeared before the House Subcommittee on Energy of the Committee on Science, Space and Technology, he mentioned, among other things, the type of optical fiber for ground wires and the high-fidelity capacity that the system would have.
However, he did not detail when they will publish the report for Puerto Rico´s power grid, which was discussed at the end of May with other federal government offices and was to be ready by the beginning of this month.
Walker answered a question from Democratic Congressman Paul Tonko (New York), during an hearing on the US electric grid of the future.
"There are several very specific things (in the model for Puerto Rico) that are innovative, that will help accelerate commercialization" and use in the US, said Walker, who was not available to answer questions from the press.
He referred to the importance of establishing microgrids to isolate, from PREPA´s system, key facilities that now depend on 2,000 generators so that they can operate independently in case of an emergency. He mentioned that he has been in contact with advisors at the technical committee of the Puerto Rico Electric Power Authority (PREPA) and with its chief executive officer, Walter M. Higgins.
The government of Puerto Rico argues that about $ 17 billion are required to modernize the power grid.
💬See 0 comments