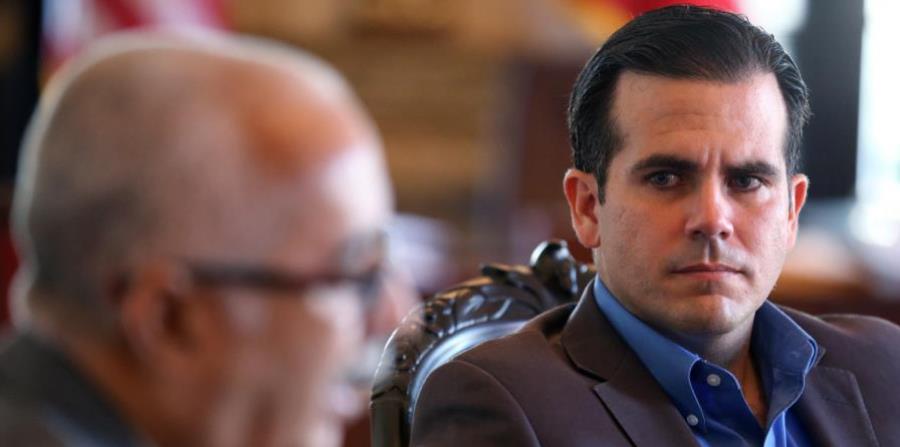 The revised fiscal plan that Governor Ricardo Rosselló Nevares submitted to Board contemplates the registration of all properties that are not registered in the Municipal Revenue Collection Center (CRIM, Spanish acronym) and re-assess all properties value in Puerto Rico.
With these adjustments, the government expects to finance the creation of a new governmental structure that would divide the island into four "counties".
According to the revised fiscal plan, the government would regionalize services qualified as "essential", that are now managed by central government and municipalities: security, education, housing and family services.
"We want to create a system of counties that would be truly autonomous. The meaning of that word has been changed here because, when that name was given to the municipalities, technically they never were, "said Rosselló Nevares.
The counties geographic area is not specified in the plan.
$395 million adjustment
After the current fiscal year, General Fund subsidies to municipalities will be cut by $ 219.7 million. As well, municipalities got a blow this year when they implemented the fiscal plan now under review, and the allocation of the General Fund to city councils was cut by $ 175 million.
Therefore, at the end of fiscal year 2022, the subsidies reduction would be of $ 395 million or $ 45 million more than contemplated in the first version of the plan.
The revaluation of properties would be done at current market rates in a period of four to five years, which would also be useful to classify the properties, according to their current use.
A few weeks ago, CRIM granted to BGMG Company -a local firm that manages and sells tax levies on the properties in 21 states of the United States to third parties- a contract to manage its contributions system.
Rosselló Nevares did not offer figures or commented on the possible impact of a property tax reform in Puerto Rico after Hurricane Maria.
However, in the fiscal plan adopted last year by the Board, it was established that, if this reform achieved a 78 percent acceptance, it would generate $ 426 million.
Property contribution
On the other hand, Raúl Maldonado, the Secretary of Treasury, explained that he has already begun conversations with mayors of the Popular Democratic and New Progressive parties to discuss the new structure of government and its financing, as well as possible changes to the contribution over inventories.
Maldonado said that the contribution over inventories has "the highest priority" due to its impact on the cost of doing business.
He said that the Manufacturers Association and the Society of Certified Public Accountants have already made their recommendations on the subject and that he hopes to discuss them with the mayors soon.
💬See 0 comments