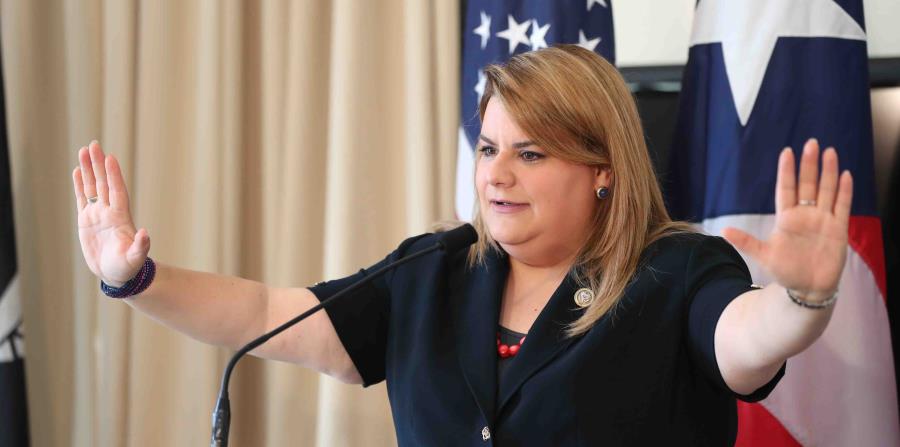 Just as Judge Laura Taylor Swain, who is in charge of the debt restructuring process in Puerto Rico, warned that economic development tools are essential for the recovery of the Island, the Washington-based commissioner, Jenniffer González, presented legislation towards those aims.
The bill HR 2429, titled "Puerto Rico Task Force Empowerment Act of 2017", is a bipartite measure that implements recommendations of the Congressional Task Force for the Economic Growth of the Island created under the PROMESA law.
González presented the measure with Congressman Tom MacArthur, while Sean Duffy and Nydia Velázquez joined as co-authors.
González said that the measure covers three main areas: job creation, incentives for small and mid-sized businesses and health.
In this bill, González proposes a temporary increase in the percentage of loans to small and mid-sized businesses under the Small Business Administration (SBA), the elimination or temporary reduction of charges that local companies have pay to receive a loan guaranteed by the SBA and gives preference to the Puerto Rican enterprises in the contracting of services of the federal government in Puerto Rico.
"In this same point, it reduces fees to zero on loans of up to $ 2 million, given to small businesses in Puerto Rico," she explained.
In turn, the project amends the Small Business Act to ensure that local businesses affected economically by health emergencies, such as travel notice issued to the Island for zika virus, to be eligible for disaster loans.
"As we move towards loan acceleration, counseling and training small businesses, job creation is directly triggered," González added.
The bipartite bill also provides the establishment of a Veterans' Business Outreach Center for the development of counseling and mentoring for veterans who own or consider opening a business.
In the health item, it includes several measures to improve treatment for Puerto Rico under Medicare Part A (hospital services) and Part D (prescription drug coverage). The sum of these initiatives is estimated to reach $ 350 million.
Finally, the measure requires the Office of National Drug Control Policy to create and update every two years a border counter-narcotics strategy for the Caribbean, with special emphasis on Puerto Rico and the Virgin Islands.
If the proposal were approved, the provisions included for owners of businesses would be applicable during the PROMESA period and the health provisions would be permanent. "Several committees are going to have jurisdiction over the measure and I am a member of all those committees, so we are going to push the project," the commissioner concluded.
💬See 0 comments