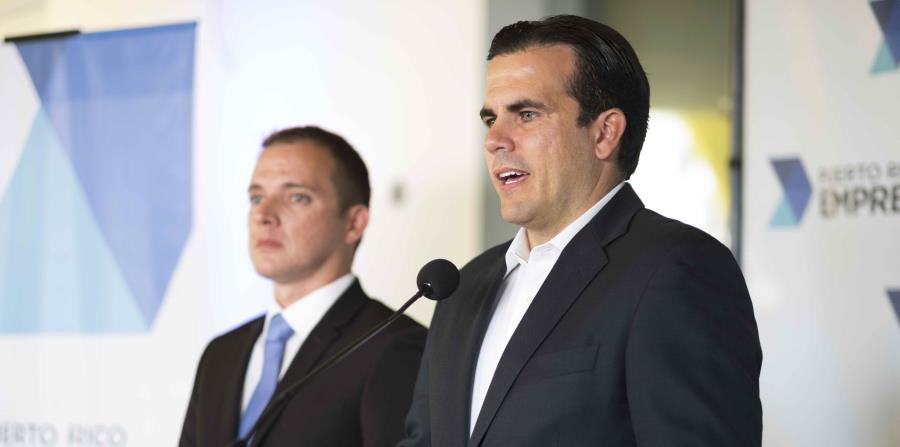 Yesterday, the government reported improvements in several categories that measure labor market -compared to June- although disclosed statistics still do not reach, in some items, the achievements of previous years.
According to Governor Ricardo Rosselló, the progress made is allegedly due to the initiatives he has promoted, in combination with the injection of funds for Hurricane Maria recovery process.
Official statistics show that the July unemployment rate held at 9.1 percent is the lowest recorded in the Department of Labor and Human Resources. And the estimated number of 1,004,000 employed people is the highest since 2013, which reflects a rise of 23,000 compared to July 2017 and an increase of 8,000 compared to June 2018.
In addition, salaried employment in the private sector was 643,200, an increase of 1,000 compared with June.
However, there is a considerable reduction in non-agricultural salaried employment, which stands at 851,700, a 27,100 reduction compared to July last year.
"The economy, the socioeconomic aspect, is going in the right direction," said Rosselló during a press conference at La Fortaleza yesterday. The governor addressed the journalists along with Carlos Saavedra, Labor Secretary and Deputy Chief of Staff and Executive Director of Puerto Rico Trade and Export Co, Ricardo Llerandi Cruz.
Saavedra said that while emigration may be a factor contributing to the decline in unemployment, it is not necessarily the "determining factor" because the number of employed people increased.
Rosselló, meanwhile, acknowledged that while federal funds related to reconstruction efforts influences employment figures, "we must see the macro."
"Public policy also weighs," he said, mentioning a series of efforts promoted by his government, such as amendments to laws 20, 22 and 73, the latter is the statute that still regulates economic incentives on the island. "We have the DMO (Puerto Rico Destination Marketing Organization), Invest Puerto Rico and the tax reform," he added.
For to the Governor, the fiscal plan, access to funds from the Community Development Block Grant (CDBG) Program, the energy reform, the new incentive code and educational reform will enable the economic progress of the island to be sustainable.
Rosselló emphasized on Opportunity Zones, a provision within the federal tax reform approved in Congress in December 2017 aimed at favoring economically disadvantaged areas.
"They are trillions frozen in individuals or corporations that now have a mechanism to invest it," said the Governor.
Federal legislation enables potential investors who do not withdraw money from stocks or bonds not to pay capital gains taxes, using that money to establish funds to boost private investment. He added that over time investors will have certain benefits and after 10 years no gain will pay taxes.
One of the tasks of the Chief of Staff Raul Maldonado would be to supervise these operations from his other position as the Government's Chief Financial Officer.
💬See 0 comments