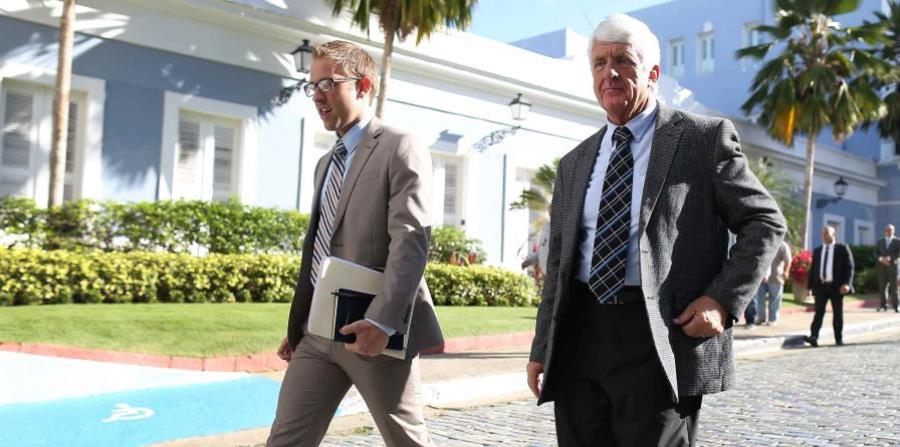 Washington - The Republican leadership in Congress is keeping a hands off public attitude, following the decision by the Oversight Board to trigger the territorial bankruptcy mechanisms to restructure Puerto Rico's public debt.
For the chair of the US House Committee on Natural Resources, Republican Rob Bishop (Utah), the best is to give the board controlling the fiscal decisions of Puerto Rico the space for it to make its own decisions.
"I don't want Congress imposing on them (the Board members) and try and micromanage things," said Bishop, in statements published by The Washington Post.
Congressman Bishop managed in 2016 the PROMESA piece of legislation that created the federal board and opened the door, under Tittle III, to an all-encompassing restructuring of the Puerto Rican government's debt through a new territorial bankruptcy system.
Even though he oversaw a public hearing in March before the Insular Affairs subcommittee on the restructuring of the Puerto Rico Electric Power Administration (PREPA) and warned of a second hearing, he has chosen to keep a low profile on the work by the board.
"This was an expected decision," Republican Carlos Curbelo (Florida) told El Nuevo Día yesterday, regarding the territorial bankruptcy.
Congressman Curbelo said "the matter of health care has drawn most of the attention in Congress." "(judicial Bankruptcy) is no surprise and reminds us once more how important it is to act in support of Puerto Rico as soon as possible," added the federal Republican legislator.
💬See 0 comments