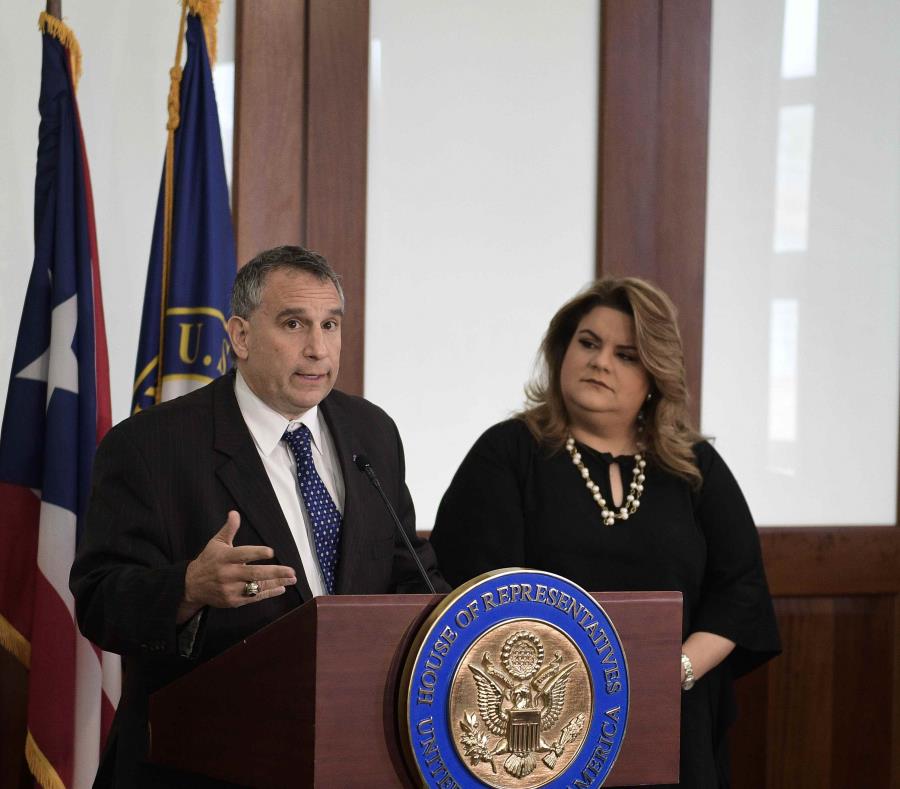 Resident Commissioner Jenniffer González anticipated yesterday that she will promote a bill to increase resources for law enforcement agencies in Puerto Rico and assured that she will fight any attempt to reallocate disaster relief funds to finance the U.S.-México border wall.
Yesterday González met with FBI Special agent in charge Douglas Leff to identify the resources that law enforcement agencies need and that may addressed through federal legislation.
"If we don´t have additional resources, vehicles, technology and personnel then we won´t be able to combat drug-related violence," said González and added that there is concern regarding how to retain agents in Puerto Rico and which tools and incentives to use to avoid a high turnover each year.
She also anticipated that they will evaluate the possibility to implement benefits and retention bonus -as well as working hours options and mileage- that could be included in a partisan bill before the House Committee on Appropriations.
She argued that although Puerto Rico has a higher murder rate than any state, and that the island has long been exploited by drug trafficking organizations as a transshipment point to reach the mainland, it has less officers than comparable U.S. jurisdictions.
González stressed that the Coast Guard and the Border Patrol can barely seize a 30 percent of the drugs flowing through the island.
After a meeting with governor Ricardo Rosselló Nevares on Thursday, Rosa Emilia Rodríguez, U.S. Attorney for the District of Puerto Rico, asked the U.S. government for more funds for federal law enforcement agencies.
She said that since Washington does not see Puerto Rico as a border, then the island does not receive the same resources.
Special Agent in Charge Douglas Leff explained that the FBI office in Puerto Rico is not being treated differently than any other office in the U.S. but he did state that they need more personnel and that since he considers it requires particular attention, he agrees with the intentions of González bill.
He considered that it is not possible to successfully implement a law and order program without resources or without laws that address the situation on the streets.
Meanwhile, González said she has already started conversations with the Department of Homeland Security to identify federal resources for the island.
However, that remains uncertain as reports indicate that President Trump could divert Puerto Rico disaster relief funds to build the U.S.-México wall.
Although González considers that reports may be a mechanism of pressure amid tough negotiations between Trump and the Democrats, she said she will do everything possible to avoid it.
She said she supports to strengthen borders but that it "can not be resolved by removing money approved for disaster mitigation in Puerto Rico atthe expense of the poorest American citizens, treated with total inequality."
"And if that were the case, then I will be the first to resign to my position as president of the Republican party in Puerto Rico," she added.
💬See 0 comments