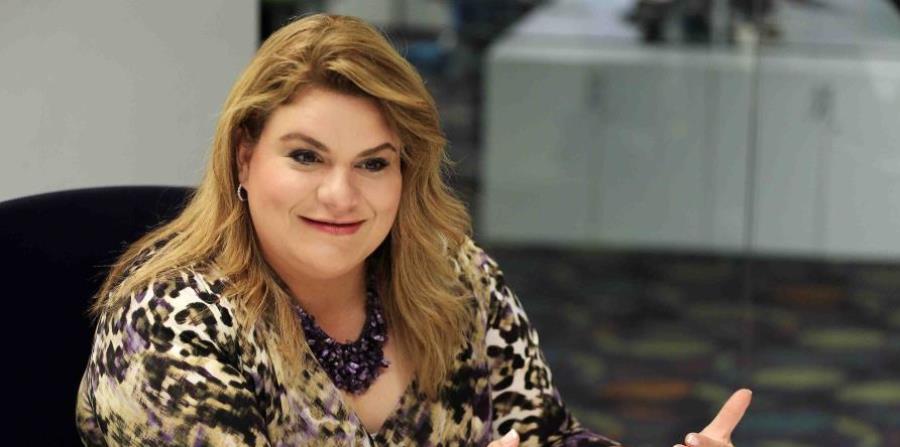 Washington - About 20 percent of the 58 co-sponsors of Jennifer González pro-statehood bill will not return to the House in January, when Congress 116th session begins.
Either because they retire or were defeated in midterm elections last week, up to 12 of those who support Commissioner Gonzalez's 6246 legislation will not be in the House next year.
Ten of the federal co-sponsors of the 6246 bill who would not return to Congress in January are Republicans. Two are Democrats.
Of the 58 co-sponsors that the legislation had until yesterday -which is running out of time in the current Congress session- 32 are Democrats and 26 are Republicans.
The 12 co-sponsors of the 6246 bill that would not part of the 116th Congress session are only a fraction of the about 100 congressmembers who will not return to their seats in the House next January.
Two of those who leave Congress and are coauthors of the pro-statehood bill -Republicans Carlos Curbelo (Florida) and Scott Taylor (Virginia)- lost their races in last week's legislative elections.
Three others are in danger of losing their seats: Republicans Tom MacArthur (New Jersey), who was a member of the Congressional Task Force on Economic Growth in Puerto Rico; Jeff Denham (California), member of the House Committee on Natural Resources, which has primary jurisdiction over the island's affairs, such as the federal PROMESA law and status; and Claudia Tenney (New York).
Seven of the legislators who co-sponsored bill 6246 -five Republicans and two Democrats- decided to retire: Republicans Raúl Labrador (Idaho), Ileana Ros Lehtinen (Florida), Ryan Costello (Pennsylvania), David Trott (Michigan) and Ron DeSantis (Florida); and Democrats Elizabeth Esty (Connecticut) and Gene Greene (Texas).
Labrador, who is the only Puerto Rican Republican with full rights in the House and has been a member of the House Committee on Natural Resources, unsuccessfully ran for governor in Idaho. DeSantis leads the fight for governor in Florida.
Commissioner González said that her bill intends to turn Puerto Rico into an incorporated territory and create a Congress Task Force to examine, within 14 months, the changes in laws required for the island to become -by January 2021-, the US 51st state.
To approve the statehood proposal, independent legislation would be required.
Legislation 727, promoted by then Resident Commissioner in Washington, Pedro Pierluisi -who pushed Congress to offer statehood to Puerto Rico- reached 110 co-sponsors, 96 Democrats and 14 Republicans.
According to Pierluisi's bill, Congress would have proposed a yes or no statehood referendum, which was to be binding to a process of admission of the island as a state.
The Commissioner's bill does not propose a new plebiscite. But, it also does not guarantee an offer of statehood.
With only 14 days left for session, according to the calendar, Republican (Utah) Rob Bishop, chairman of the House Committee on Natural Resources, has not convened a hearing on the issue, despite being co-sponsor of González´bill.
Bishop, like Commissioner González, will be in the minority in January. González will have to re-introduce a new bill during next Congress session.
And the next chairman of the House Committee on Natural Resources, Democrat Raúl Grijalva (Arizona), has indicated that any status debate cannot be based on the plebiscite hold on June 11, 2017, due to its low turnout.
That plebiscite –with 97 percent of the voters supporting statehood- was boycotted by opposition parties and had only 23 percent turnout.
Commissioner González said last week in San Juan that she still expected Bishop to address her bill in the last days of the 2018 session. But, at the same time, she spoke about the possibility that before the end of the current session, there would be "blunt expressions". Commissioner González said that it's a current issue in this Congress.
Sources indicated that Commissioner González has consulted on the possibility of approving a House resolution regarding status.
There was never a pro-statehood bill in this Senate session and statehood was not even on the agenda of the chair of the Senate Committee on Energy and Natural Resources, Republican Lisa Murkowski (Alaska).
Meanwhile, President Donald Trump rejected statehood and his government has stated as a public policy that there is no consensus in Puerto Rico regarding its political future.
💬See 0 comments