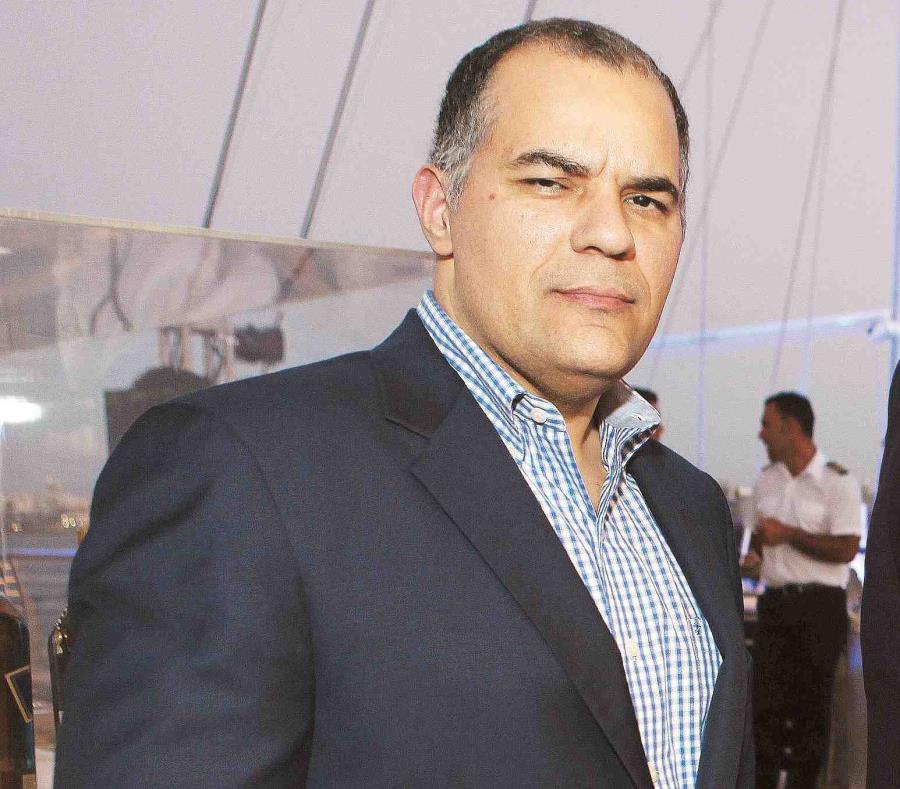 WASHINGTON - In an intense and historic period riddled with debates on the relationship between Puerto Rico and the United States, the Center for a New Economy (CNE) establishes an operations center in the American capital.
Miguel Soto Class, president and founder of CNE, will spend the entire month in Washington DC as part of the strategy to carve out a space for his research group in the capital of the US, so as to be able to influence Congress, the White House, the Federal Oversight Board established to oversee the government of Puerto Rico, and the American opinion sectors.
"We will watch over the board, serve as a counterweight. A lot of this work will happen in Washington," Soto Class said in an interview with El Nuevo Día, where he talked about the plans for his organization, a Puerto Rican think tank that has grown its credibility and independence while analyzing economy and government topics in the Island.
Soto Class will be devoting this month to meetings with opinion sectors, government officials, and the Washington diaspora, as an introduction to CNE's new phase. "We need research groups in Washington talking about Puerto Rico. The lack of knowledge here about Puerto Rico is pretty severe," he remarked.
Since last October, the CNE has been trying to bring representation to Washington every two weeks.
CNE's director of public policy, Sergio Marxuach, was summoned in 2015 to testify before the Senate Committee on Finance, and returned last April for a briefing held by experts and organized by the House Committee on Natural Resources.
Now the CNE is looking to rent a space—including conference rooms whenever they're needed,—which would draw them permanently closer to the debate on Puerto Rico before the federal government.
In the next months, their operations will be primarily virtual, but they hope to have a satellite office later on, although always keeping their headquarters in San Juan, with a team of 14 people.
The CNE is also developing a commission to foster economic growth, which will operate from San Juan as well as from Washington. Soto Class has insisted that the federal government should create its own structure for Puerto Rico's economic development.
What's the reason for this new strategy?
"We think a new Puerto Rican civic structure is needed in Washington. I was quite shocked—when we started seeing events regarding Puerto Rico—by the fact that most did not include Puerto Ricans in their panels. All of them were American, analysts from Wall Street, some research groups from Washington, but not one from Puerto Rico. It was as if they were adults talking about the kid without including him in the conversation. When we tried to organize an event with other groups here, it didn't work either. There wasn't enough interest. That's why we held our first event by ourselves last March at the National Press Club."
What sets you apart?
"The only client the CNE has is Puerto Rico. We are not a group for hire. We don't have particular agendas. That helped us a lot here. The House Committee on Natural Resources invited us to private briefings because they were certain of that."
What does the CNE offer compared to other experts?
"We think it's important to have Puerto Ricans talking in debates. This wasn't always the case. For us, the Puerto Rico case is not a theoretical issue. It's an issue that affects 3.5 million flesh-and-blood humans. One thing is to talk here about the situation as an American and then go home after you clock out. Another thing is what we will be living in Puerto Rico. What has been discussed is something that will affect our daily lives. The other part is economy. It was useful for them to have an independent group validate their numbers."
Did you have problems convincing some about the magnitude of the crisis?
"On December 4, 2014, we held a meeting with the president of the Federal Reserve Bank in New York, William Dudley—six months before the Governor declared the debt was unpayable. There we were, in this impressive room, Dudley, Barry Bosworth (Brookings Institution), Joseph Stiglitz (Columbia University and Nobel Memorial Prize in Economic Sciences), Sergio Marxuach (CNE) and me. At first, Dudley was of the opinion that if Puerto Rico were more transparent and reformed its public corporations, it would be able to come out of the crisis soon. We were surprised that he hadn't noticed what was coming. To his credit, after two hours, he noticed. He said he would bring the message to the White House. Months afterwards (May 12, 2015) we met with Jason Furman, then-chairman of the Council of Economic Advisers in the White House. The meeting with Jason didn't go as well. He was very attentive, but he said we needed to talk with the Treasury. But back then, we wouldn't have been able to get these meetings without Barry Bosworth and Stiglitz on our side. They opposed the board because they understood it effaces an already limited self-government."
Will the restructuring work?
"I don't know. I think that what would've worked would have been a territory bankruptcy under the US bankruptcy system already in place. This hybrid they created, a cross between the Bankruptcy Code and sovereign restructuring processes, is pretty complicated, and it hasn't been tested. It depends on many exogenous factors, among them that the creditors and board members be in agreement. There are many possibilities for a stalemate. I am worried about the Puerto Rican bondholders, the people who live in Puerto Rico. The money they won't get is money that won't circulate in Puerto Rico. If there were a way to benefit them, which we haven't found, it would be of help to Puerto Rico. Democrats and Republicansdid not achieve something good, only the best possible."
On the eve of the Senate vote, Senator Ron Wyden (Oregon), Democrat spokesperson at the Senate Committee on Finance, said that the bill was not adequate, but "barely sufficient."
"If you look up the three most successful bills in terms of bipartisan legislation, (PROMESA) is surely in there. But if you make a list of the most adequate bills Puerto Rico needs, this legislation wouldn't even make the list. I would love it, however, if the restructuring part works. But it's being done at a very high cost, it's uncertain, and it doesn't include anything on economic development."
💬See 0 comments