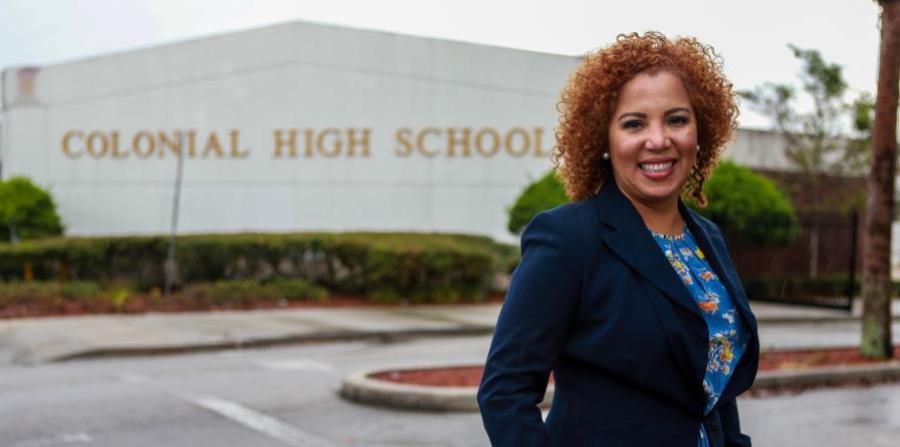 ORLANDO, Fla. - Puerto Ricans who moved temporarily or permanently to the United States after Hurricane Maria, nine months ago, may have a greater tendency to suffer from depression, post-traumatic stress disorder, anxiety, adjustment disorder and other conditions, than those who stayed in Puerto Rico after the cyclone.
This is because, thoso who left Puerto Rico have lost their community, friends and family, and everything that was known to them.
Meanwhile, those who stayed on the island – in spite of suffering serious problems due to the lack of services, low availability of food and limited access to doctors - retained their community ties.
This is the result of a pilot study conducted by students from the San Juan Bautista School of Medicine in Caguas, who seek to validate it through more extensive research, explained Rosa Lizeth Frías, one of the researchers who is currently doing an internship in Houston, Texas, at the MD Anderson Cancer Center.
Frías explained that a pilot study conducted among students at the San Juan Bautista School, who had moved to the United States after the hurricane, showed that, on their return to the island, they had symptoms of emotional impact. That aroused the interest to explore the issue at a broader level.
"Leaving is actually harder"
"Even if you see that those who left have chosen the easy way, leaving your country and everything you know behind is actually harder, even if the situation there is bad," said the 27-year-old woman, who seeks to specialize in the field of oncology. Currently, she is in her second year at the San Juan Bautista School.
Puerto Ricans who live in the mainland, or who have lived there temporarily and are already back on the island, can complete the survey by visiting
www.surveymonkey.com/r/MigrantQuestionnaireEnglish (English) or
www.surveymonkey.com/r/DesplazadosPorMaria (Spanish).
Frías and the team working on this issue, which includes Dr. Ruth Sacasa and medical student Yonatan Carl as main researchers, are also interested in expanding the database of Puerto Ricans who stayed on the island. These people can complete this other survey: www.surveymonkey.com/r/HMR5QSH.
Tamara P. González Copo, Sara Kurtevski, Ana Mustafa and Elsa Rodríguez are also working on this study. At least 400 surveys are needed to complete the study, which would be ready in four or five months.
First of its kind
Although there are other studies on stress levels that cause traumatic events, there was no specific survey on the impacts on mental health after a hurricane. This would be the first survey of its kind, said Frías.
"The questions are aimed at knowing what things people found difficult after the hurricane," she explained.
"The survey includes questions such as: did you have to spend nights away from home after the hurricane? Did you lose access to media after the hurricane? Did you lose the possibility to have a bath, access to gasoline? Has any loved one died?" Frías added.
💬See 0 comments