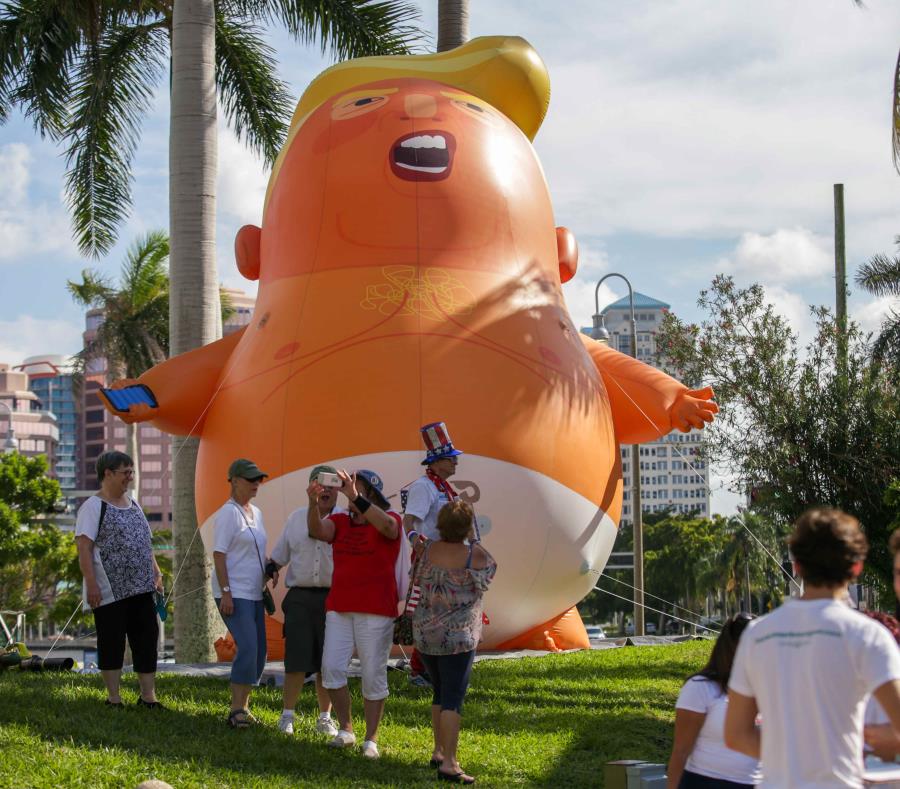 A huge orange balloon, which caricaturized the President of the United States, Donald Trump, like a baby in diapers, was the central image of an activity held yesterday at the West Palm Beach amphitheater, in Florida, which served to tribute the victims of Hurricane Maria in Puerto Rico and as a protest against the federal response to the emergency.
Puerto Rican from different cities of Florida, some of them displaced by the hurricane, attended the event characterized by the rumble of the drums to the Bomba and Plena sound.
From the stage, the organizers stressed the importance of the Puerto Rican vote in the upcoming November midterm elections. This, to call for the Puerto Rican political potential, especially in Florida´s central area, where are concentrated most of those who have migrated to this state.
Some demonstrators also planned to hold a vigil in front of one of President Trump's hotels in Mar-a-Lago, also in Florida.
The event was coordinated by the organizations Alliance for Progress, Power 4 PR and Latino Victory Fund, and counted with the participation of politicians, such as former New York City Councilwoman Melissa Mark-Viverito, Democratic Congressmen Bill Nelson and Darren Soto, and Andrew Gillum, mayor of Tallahassee and Democratic nominee for governor of Florida.
A small group of demonstrators in favor of the President tried to hold a counterprotest, but it was reported that they were removed from the area.
The Democratic offensive against Trump on the Puerto Rican issue was intensified a week ago, when the President questioned in social media the estimate of 2,975 deaths caused by the hurricane. Previously, several reports pointed to an unequal treatment to Puerto Rico compared to other emergencies.
Even the Federal Emergency Management Agency (FEMA) admitted - in a report - that it was not prepared to deal with the catastrophe that occurred on the island.
However, the President described the federal response to the emergency as "fantastic".
A survey by The Washington Post showed that 52 percent of Puerto Ricans believe that President Trump did a poor job handling the emergency.
💬See 0 comments