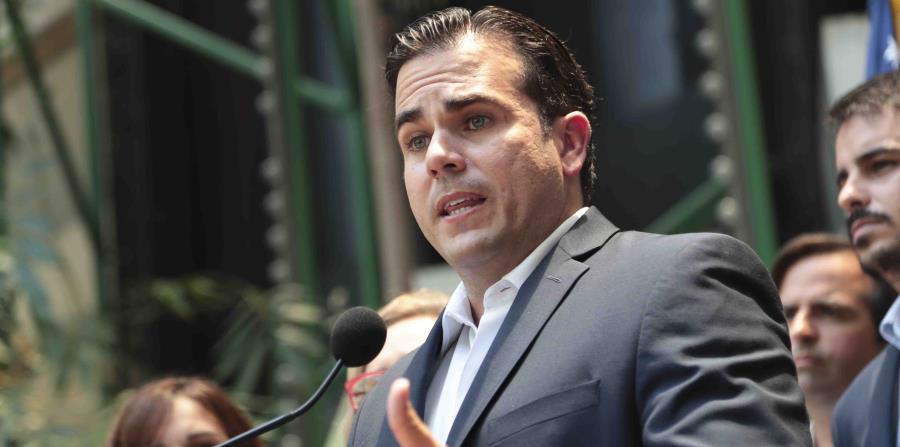 Washington.- Yesterday, Governor Ricardo Rosselló regretted before the National Governors Association (NGA) the exclusion of Puerto Rico from the Republican legislation that is trying to replace the ObamaCare bill. "The American citizens residing in Puerto Rico should be considered in any project that reforms the United States health care system", asserted Rosselló during the American governors meeting, held in Providence (Rhode Island), as stated in a press release from La Fortaleza.
Puerto Rico is excluded from the new program promoted to replace the ObamaCare law in the bill approved in the House of Representatives of the United States, by a Republican majority as well as in the draft legislation that is being prepared by the Republican leadership in the Senate.
When the federal healthcare reform known as ObamaCare was approved, the residents of the Island were also excluded from the federal health system that was established then. However, as an addendum, around $6,400 million in Medicaid funds were given to Puerto Rico for the federal fiscal years from 2011 to 2019. Nevertheless, those funds would be depleted by April 2018.
Last Thursday, Resident Commissioner in Washington, Jenniffer Gonzalez, said she still expects that the over $ 200 million in Medicaid remaining to be achieved - to level allocations to the past fiscal year - be awarded through the reauthorization of the Children's Health Insurance Program (CHIP), which is intended to be legislated in September.
"We must have a (bipartisan) approach on the health issue", said the governor, on his part, yesterday.
💬See 0 comments