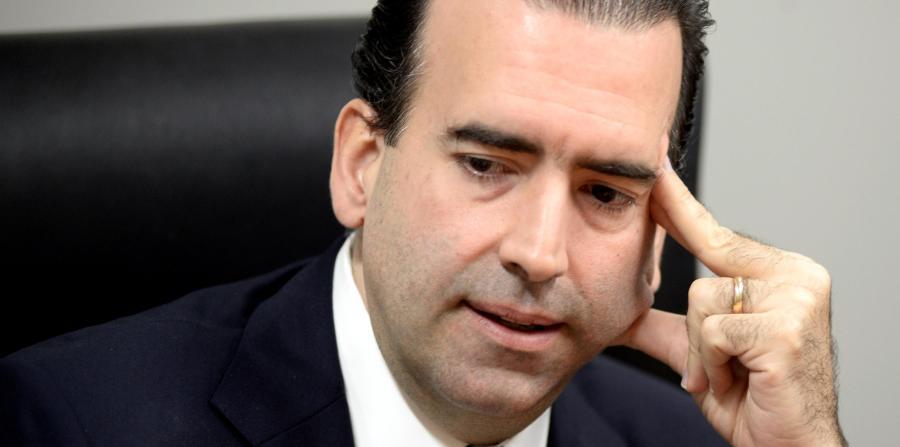 WASHINGTON – The Oversight Board (OB) in charge of Puerto Rico's public finances has granted 19 contracts, amounting to millions of dollars, mainly to companies focused on helping them make financial and legal decisions about the Island's precarious fiscal and public debt crisis.
These agreements emphasize how—despite having only just started setting up an office in San Juan and not having a proper executive director—a support base has been taking shape for the super government that is the Board, which was granted powers by PROMESA superseding any of Puerto Rico's elected officials.
The federal Board currently has a monthly allocation of $2 million, but they will submit their budget for the next fiscal year by May 31 at the latest— for expenses that, under PROMESA, are paid for by the Puerto Rican treasury.
Citigroup, which has been advising the Board since late January on the plans to restructure the public debt, has invoiced $250,000 a month since February. This is part of an agreement that guarantees they will receive $10 million if they successfully complete the debt's total or partial restructuring, be it through judicial avenues or voluntary negotiations.
Another million-dollar agreement is the contract with the McKinsey & Company law firm, which has been offering strategic counseling at the tune of $3.75 million, from December 15, 2016 to May 15, 2017.
McKinsey's tasks have included temporarily appointing a revitalization coordinator: the official charged with propelling strategic projects to boost the economy.
The disclosed agreement for legal counseling services from Proskauer Rose—which had previously counseled Alejandro García Padilla's government—does not have a set maximum payment. Instead, it establishes the rates, of up to $1,000 per hour, to be billed by their attorneys.
This is also the case in the contracts with the legal consulting firms in San Juan. In the case of O'Neill & Borges, the agreement states that once billings have exceeded the $250,000 mark, they will offer a 10% discount. In the case of the Acosta & Ramírez law firm, hired to offer legal and tax consulting services, they charge their highest rate when their main partner intervenes, attorney and CPA Juan Acosta Reyboras, who can bill up to $250 per hour.
However, the legal counseling contract granted to Puerto Rico's A & S firm is capped at $500,000 per year. Meanwhile, Luskin, Stern & Eisler has represented the Board in federal litigation over the lawsuits initiated by insurers and creditors who question the way in which the Government of Puerto Rico is implementing the moratorium on the debt's payment. Their partners bill $700 to $800 per hour.
…
Board employees under full-time contracts are Executive Director Ramón Ruiz Comas, who earns $5,000 a month, and Jaime El Koury, in-house legal council, who earns an annual salary of $225,000.
Jayson Padilla Morales, former Undersecretary for the Department of Hacienda (Treasury), used to work with the financial reports from the Government of Puerto Rico. He is now in charge of providing the Board with the analyses on public revenues and expenses. Padilla Morales will earn $12,500 per month between January and June 30 of 2017—that is to say, up to $80,000 in this semester.
…
Meanwhile, auditing firm Ernst & Young is tasked with evaluating the financial situation of the Government, which has not rendered audited reports over the last two years. Their contract is capped at $385,000.
To provide a macroeconomic analysis of the fiscal plan, the Board hired Andrew Wolfe, former official from the International Monetary Fund (IMF) and professor at American University. Professor Wolfe—who worked on the Krueger report, which was generated under García Padilla's administration and supported the urgency to carry out a comprehensive restructuring process for the public debt—should have earned a maximum of $87,500 between November 17 and February 28.
With the creation of the fiscal plan in mind, the Board also contracted US Policy Metrics ($50,000), Puerto Rican firm Estudios Técnicos ($55,000), and RCT, the company of former Government Development Bank official José Coleman Tió, who managed to charge $37,000 between December and January. Coleman Tió was even mentioned as a possible executive director for the Board.
Hoping to get some help to evaluate the public pension systems, the members of the Board approved a $45,000 contract for Pension Trustee Advisors.
The ECS Group was hired as security advisors to coordinate with both the US and Puerto Rican police authorities, at a cost of $48,000 per year between last December and May 31.
The contract with Forculus Strategic Communications, which has provided general counseling on communications, does not have a fixed amount either. Their main officials, Francisco Cimadevilla and Edward Zayas, can bill up to $200 per hour. When other employees intervene, they bill $125 per hour.
Meanwhile, the Board paid $4,290 to Lighthouse Translations for the translation of PROMESA.
💬See 0 comments