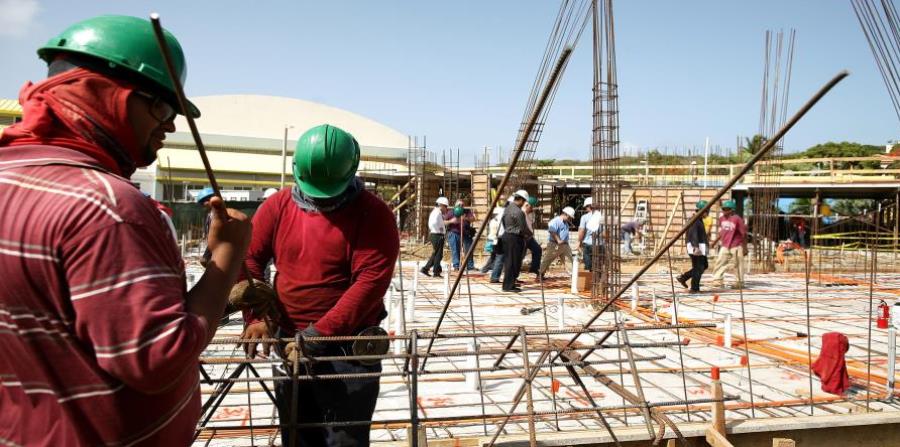 The fiscal plan submitted by Governor Ricardo Rosselló Nevares to the Oversight Board is based on very optimistic economic assumptions, which may open the door for Puerto Rico to commit itself in court to honor obligations that, in the long run, it will not be able to pay.
In essence, that is what economist Brad W. Setser, expert in capital restructuring and flows, proposes in a new analysis about the future of Puerto Rico. In this piece, he emphasized that the route proposed by Rosselló Nevares is based on "a very optimistic forecast" , considering Hurricane Maria as a favorable factor, although economic literature on the subject indicates otherwise.
"Overestimating future growth can leave a country with an overhang of unpayable debt. Ask Greece", said the fellow at the Council on Foreign Relations (CFR) fellow in a post published last week entitled "Counting Chickens Long Before They Hatch: Should Hurricane Maria Be Modeled as a Positive Growth Shock for Puerto Rico?".
According to Setser, the new plan that the Board is analyzing now is based on premises that Puerto Rico does not really control. Among them are: federal funds for reconstruction tasks after hurricane María that are not yet materialized and savings estimations or economic impacts due to public spending reforms and economic cuts that have not been implemented yet.
"I certainly see how rebuilding could provide a major short-term boost. But I also worry about what happens when the rebuilding ends and the economy must find its own organic sources of growth", Setser indicated, whose questions, as well as representatives and groups of bondholders objections to the fiscal plan, begin to weigh on the Board´s analysis.
The latest version of the fiscal plan did a 180 degree turn to public finances by incorporating into the economic projection what could be identified as an unprecedented bonanza on the island. According to the fiscal plan, Puerto Rico would receive, within the next five years, over $ 50 billion in federal funds for recovery and from insurance claims associated with the disaster. This injection would take the economy to positive territory, which would be complemented with the benefits that fiscal and structural reforms adopted will bring. The economic impact would be so favorable that, instead of deficits, the government would have surpluses and, in the next five years, could have an average of almost $ 600 million to public debt payment.
Last Saturday, El Nuevo Día published an interview with economists Rafael Romeu and José Pineda, from DevTech Systems, who have worked on regression models to project the island´s economic growth used in Puerto Rico´s fiscal plans submitted under Alejandro García Padilla´s administration and now, under Rosselló Nevares.
In the interview, Romeu and Pineda acknowledged that in addition to the erosion that the economy already showed, now Puerto Rico faces several challenges such as reduction of population.
However, economists explained that they adjusted their model to analyze the impact of Hurricane Maria. In doing so, they highlighted that, contrary to other countries affected by disasters, Puerto Rico would receive a significant money flow that will relieve the local economy. As well, it will make austerity measures and reforms proposed in the fiscal plan -that the Board intends to certify before March 30- more feasible.
These economists did not indicate to El Nuevo Día which multipliers they used in their regression model, but stressed that in addition to the monetary injection after Hurricane Maria in light of the methodology of the International Monetary Fund (IMF), the analysis considers other variables such as the island´s gross product, United States domestic product and crude oil prices.
Different interpretation
In his analysis, Setser stressed that according to a recent IMF study "Seven years after an average hurricane, typhoon or cyclone strikes a small country, output per head is almost 2.5% lower than it otherwise would have been. Even 20 years after being hit, economies typically have not fully recovered."
Likewise, for Setser, cuts contemplated in public spending would be seen when relief funds would also start to fall, which, in his opinion, should negatively affect the economy, but is not reflected in the fiscal plan.
On structural reforms terms, such as the electricity or labor market reforms, Setser believes that the plan incorporates "a large and rapid payoff", so that Puerto Rico´s economy would grow faster than it did from 2010 to 2016.
Setser believes that an increase in the labor participation rate would counterbalance population loss. But immediately, according to the CFR fellow, such assumptions should not be the starting point to analyze what Puerto Rico´s future payment capacity will be. In essence, assumptions more favorable than the real trend would create the impression that the government's finances are healthier and therefore, public debt and other obligations such as pensions could be served.
Setser thinks that the projections to determine how much should be paid to the bondholders should start from the "most likely" course "for an economy that has been in trend decline and faces rising demographic headwinds, not a hoped-for turnaround built on assumptions about the impact of federal spending that has yet to be appropriated and policies that Puerto Rico has yet to implement".
The last thing that Puerto Rico needs is a restructuring deal that only works if Puerto Rico experiences a growth miracle—and, absent such a miracle, leaves Puerto Rico with a new debt overhang, Setser stressed.
💬See 0 comments