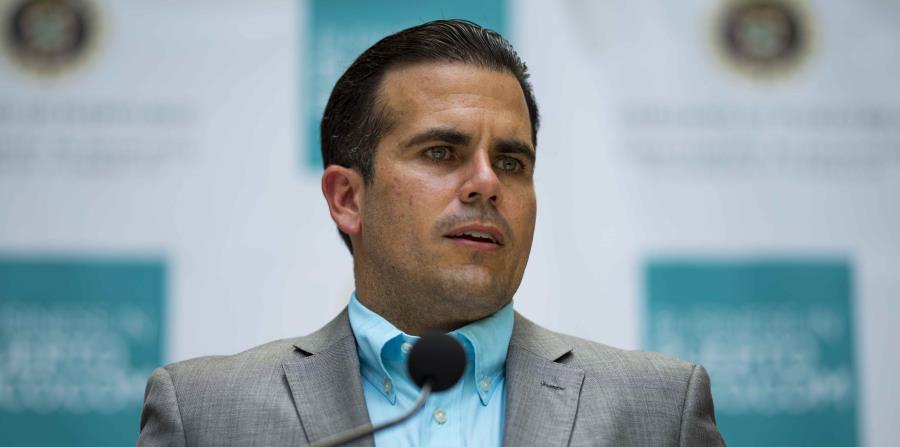 After federal authorities have been requiring a unit for almost a decade, the government of Puerto Rico will finally have one to detect possible cases of fraud against Medicaid.
Fraud to Medicare and Medicaid programs in Puerto Rico reaches 33 percent, while in other territories it is between 18 and 22 percent, said governor Ricardo Rosselló.
"The timely detection of this behavior will be helpful for its beneficiaries as it ensures the availability and continuity of these funds," said the governor at a press conference.
The creation of the office, along with the establishment of the Medicaid Management Information System (MMIS), ensures the allocation of $1.2 billion in federal funds for the Island (Bipartisan Budget Act Disaster Relief Funds) that were conditioned to the execution of certain mechanisms, such as the one signed yesterday.
The new law allows and encourages individuals to report any fraudulent act against the government. When making the complaint, the informer may collect the amount recovered by the government.
It gives citizens the power to identify fraud and, therefore, "committing ourselves to supervise and prosecute those people who misuse Medicaid," said Rosselló.
At federal government level, they recovered $ 32 billion between 2009 and 2016. In 2016, only $ 4,7 billion were claimed.
"We were the only jurisdiction in the United States where Medicaid funds were not audited and that was one of the problems why they did not give us space to request aid for Mi salud (My Health) in Congress," said Rafael Rodríguez, Health Secretary.
In addition to creating the necessary legal and digital structure to identify fraud, the measure will guarantee fair and timely payments to suppliers, which, in turn, will alleviate the island´s doctor drain, said the governor.
Wanda Vázquez, Secretary of Justice, explained that the unit - that will report to her agency - will have a director, two lawyers and a special prosecutor who will be able to have the services of an auditor for analysis. They will also have a senior researcher and advice of health area professionals.
"It was imperative for this division to be organized and implemented due to the large number of complaints and situations that have called our attention through Medicaid regarding people and companies that make false claims, that provide treatments that correspond to us, that make improper payments. And they were in complete impunity," said Vázquez.
The official explained that among the modalities prohibited by law in Section 3.7 includes the claim for payment for a service or product that has not been authorized by a doctor, to offer false statements to obtain goods or services and not to offer a benefit that the entity is obliged to provide under contract.
For its part, Luis Arocho, Puerto Rico's chief information officer, explained that the digital platform has a series of mechanisms that detect possible fraud. "The system, obviously, sends the reports and this office will be in charge of analyzing them. It is an orchestrated system where technology enables access to information and complaints," he said.
Meanwhile, Luz Cruz Romero, Executive Director of Medicaid program, Puerto Rico Department of Health, explained that this mechanism does not apply to private plans.
"Health insurance companies contracted by the government to provide service to this population are those that will be subjected to this type of investigation," she said.
💬See 0 comments