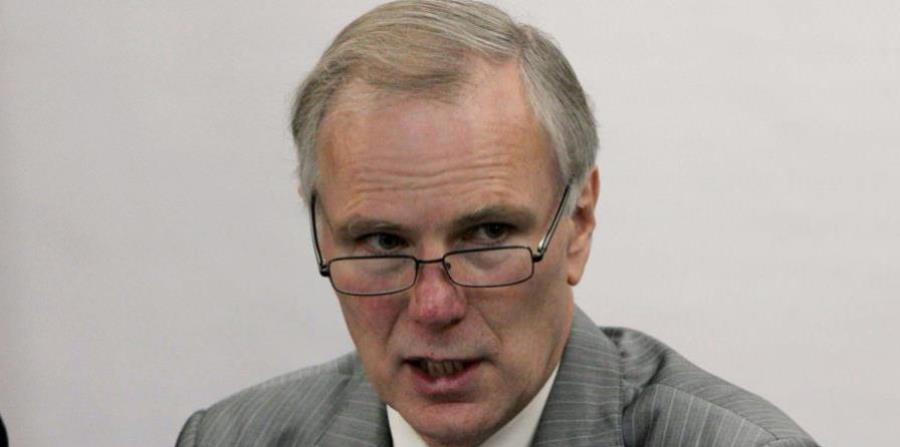 Washington - In his report to the UN Human Rights Council (UNHRC), the Special Rapporteur on Extreme Poverty, Philip Alston, reaffirmed the lack of social protections in the public policy of the Oversight Board, and said that after the approval of Federal PROMESA Law there should be no doubt about the colonial situation of Puerto Rico.
Alston, who visited Puerto Rico between December 10 and 11, 2017 on behalf of the United Nations, warns in the document that it is not his responsibility to suggest what the solution to the island's lack of political sovereignty should be, but that "In the light of recent Supreme Court jurisprudence and Congress's adoption of the Puerto Rico
Oversight, Management, and Economic Stability Act there seems to be good reason for the Special Political and Decolonization Committee of the United Nations to conclude that the island is no longer a self-governing territory".
The rapporteur will formally present his report -which was released yesterday- before the Human Rights Council on June 21, in Geneva. Three days before, in New York, the Committee on Decolonization - which usually advocates for the self-determination and independence of Puerto Rico - will resume sessions about the island´s political case.
One of the recommendations made by the Decolonization Committee is that the General Assembly of the United Nations, which in 1953 removed Puerto Rico from the list of non-self-governing territories, continue the debate on the island.
"Puerto Rico has a fiscal deficit and a political rights deficit, and the two are not easily disentangled," said Alston in his report, which includes his official visits to Puerto Rico, between December 1 and 15, 2017, and cities in the mainland such as Washington DC, Los Angeles and San Francisco (California), Montgomery (Alabama), Atlanta (Georgia) and Charleston (West Virginia).
Alston´s official mission – he is Human Rights professor at the New York University (NYU) - was to "evaluate the extent to which the Government's policies and programs aimed at addressing extreme poverty are consistent with its human rights obligations".
He recalled that, in San Juan, he met with the Board´s executive director, Natalie Jaresko, and that there is "little indication that concerns about social protections are part, in a significant way, of the Board's analysis".
In an interview with El Nuevo Día in December, upon returning from Puerto Rico, Alston had stressed his fear that the Board's austerity measures would "plunge the poor into a situation of greater poverty".
💬See 0 comments