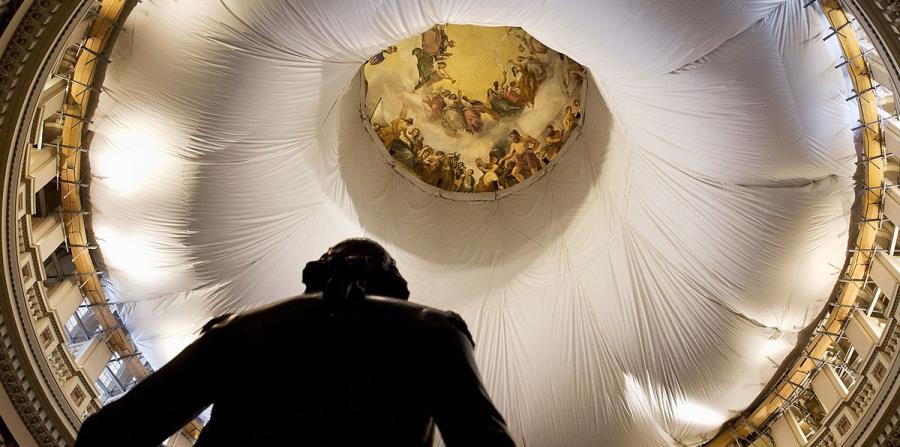 WASHINGTON – Today, Congress is expected to vote on the package that raise to $ 15.2 billion the emergency funds that will initially be available to assist victims of hurricanes Irma and Harvey.
Yesterday, the Senate (80-17) raised the disaster relief approved on Wednesday in the lower house - which was $ 7.85 billion - in order to have funds to respond to Hurricane Irma, which hit the US territories of Virgin Islands and Puerto Rico , among other areas of the Caribbean, and now threatens Florida.
Due to the amendments in the Senate, the bill returns to the lower house today.
The package includes $ 7,4 billion to the Federal Emergency Management Agency (FEMA), $ 7.4 billion to the Community Development Block Grant (CDBG) program and $ 450 million to the Small Business Authority (SBA).
President Donald Trump´s government has informed Congress that the FEMA disaster relief fund may be depleted this weekend.
Although the House originally proposed funding for FEMA and SBA, a White House agreement with Congressional leadership has allowed the allocation to the U.S. Department of Housing and Urban Development (HUD).
As these funds go to general programs to aid disasters, they can be claimed by governments and victims in Puerto Rico, Texas, Louisiana and the Virgin Islands, and probably Florida, among others.
"The allocation goes to general funds," insisted yesterday resident commissioner in Washington, Jenniffer Gonzalez, after the first meeting of the caucus of federal lawmakers that she created to promote economic development measures for Puerto Rico.
So far, Texas is in the one in the biggest need for resources as governor Greg Abbott has estimated that damages from Hurricane Harvey could range from $ 150 to $ 180 billion.
As part of the bill amended yesterday, as a result of an agreement between President Trump and Congressional Democrats, the current federal budget would run until December 8.
The package - which angered the most conservative Republicans - also suspends until December 8 the public debt ceiling, which is around $ 20 trillion
💬See 0 comments