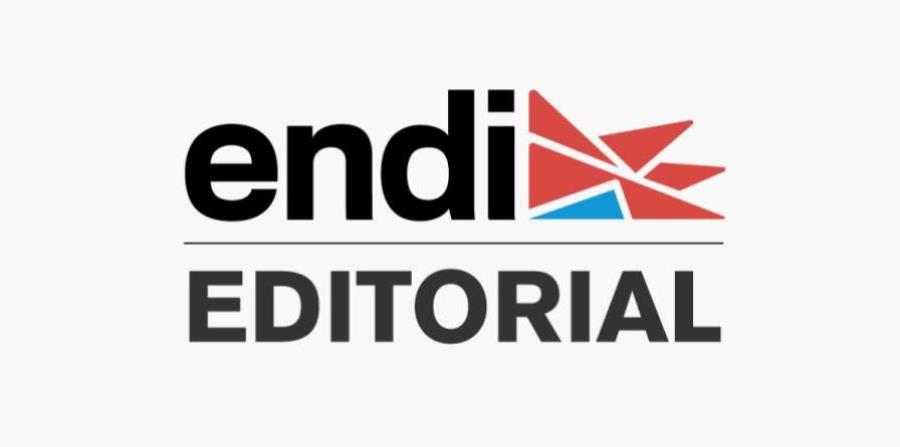 Alexandria Ocasio´s surprise victory in the Democratic primary in New York has placed this 28-year-old woman -of Puerto Rican descent, a Bronx resident and working class- at the center of attention of US politics. For many Latinos she represents a breath of fresh air and their hope of receiving the attention they deserve. She is also an electoral and social phenomenon.
Ocasio defeated Joseph Crowley (56), the No. 4 Democrat in the House who has been in Congress for 18 years and was seen as the Democratic minority speaker.
He was confident in his victory in the race in New York's 14th District, which includes parts of the Bronx and Queens. However, Alexandria won with 57 percent of the votes.
Ocasio´s triumph represents a rupture between voters and traditional politicians, affected by the perception that once politicians are elected they become indifferent to the reality of districts, they forget commitments with citizens and feel that the seats belong to them.
The young woman joined a trend geared towards change among Democrats, that had its zenith with Barack Obama´s victory and continues providing examples. It is a progressive sector that supports cultural and social transformation based on equality, sustainability and justice.
Ocasio studied economics and international relations at Boston University. She recently, she worked as a waitress in a Mexican restaurant up until late last year. When she decided to contribute to her community through politics, she joined Bernie Sanders' presidential campaign.
Ocasio supports Medicare-for-all and tuition-free college, as well as abolishing immigration policies that divide families at the border.
With her mother from Arecibo and her father from the Bronx, Ocasio is a formidable candidate for a district that has a 54 percent of Hispanic population and a growing Latino presence. Queens is home to immigrants from 51 countries, while South Bronx is home to a large number of Puerto Ricans.
Her millennial profile fits with the idea of renewal. Her message, focused on economic, social and racial dignity, struck deep on the working class. She managed to mobilize her supporters to vote. If elected, she will be the youngest legislator in Congress.
Several factors contributed to her election. Among them, a campaign with an inspiring tone, with messages in four languages. She made a brilliant use of social networks, especially with a video that went viral. She took advantage of the economic superiority of his opponent, who spent $ 3 million against her $ 300,000, with the phrase: "This race is about people versus money". Meanwhile, her walks through the streets allowed her to keep direct contact with people.
The decline of the traditional politician is another factor that favored Ocasio. Her victory points to a generational change in the Democratic leadership, most of them men, white, mature and economically well-off. In addition, she is part of a wave of women seeking public office after the election of Donald Trump.
This young woman´s outstanding foray into politics should motivate the Puerto Rican diaspora to engage into political processes through electoral participation and other initiatives that can foster positive changes in the communities they belong to, no matter the origin.
Ocasio has made herself a place in politics, even without being elected, that proves that every vote counts. It is a glimpse of the strength and influence that the vote of the growing Latino population in the United States can have. In Florida there are about 340,000 Puerto Ricans eligible to vote who have not registered. They represent an electoral critical mass that can make a difference in an election, especially in a pivot state like Florida, if they register and participate.
That is what Alexandria did and, against all odds, stepped forward and won.
💬See 0 comments