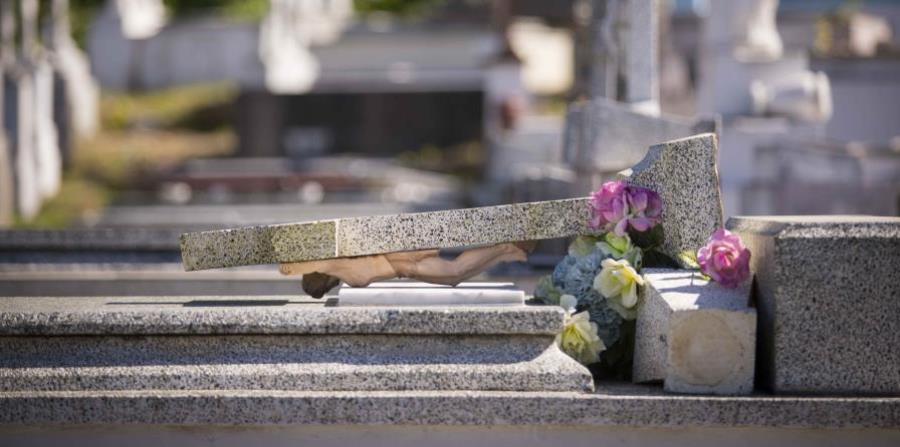 Washington - Between September and December 2017, the most difficult period of the emergency caused by Hurricane Maria, 1,397 more people died in Puerto Rico than during those months in 2016, according to the Demographic Registry.
It represents an increase of 770 deaths over that occurred when the 2016 September-December period was compared with the last quarter of 2015.
After researchers asked for the disclosure of the total of deaths during the last nine months -and Governor Ricardo Rosselló Nevares had to give explanations in interviews with CNN- the Demographic Registry provided the information yesterday.
The official data shows a particularly high increase during the most critical months of the catastrophe that took place in Puerto Rico between September and October, when a large part of the island was in the dark and with few medical care services. Hurricane Maria hit the island on September 20.
According to the data released yesterday, only in September the Government certified the death of 2,928 people, 561 more than in the same month in 2016. The increase between September 2016 and September 2015 was of 109 deaths.
In October 2017, the total of deaths recorded was 3,040, 683 more than in October 2016. The total of October 2016 (2,357) was then 36 less than that same month in 2015.
If September and October are added, the increase in deaths, compared to 2016, reaches 1,244. "The only meaningful change was the hurricane," said yesterday demographer Raúl Figueroa, adding that, although preliminary, the 2017 death totals seem to be quite reliable.
A Harvard University study, based on surveys conducted in 3,299 homes in 106 of the 900 neighborhoods in Puerto Rico, revealed that the total number of deaths might reach 4,645. That is the mid-point of the "confidence interval" of the study, which indicates that the deaths related to the hurricane, including people who lost their lives due to lack of medical care services and access to electricity, may be between 793 and 8,498.
The Demographic Registry provided the total number of deaths per month from 2015 to May 2018, after researchers from the Harvard School of Public Health warned that the Government refused to provide them official data.
Yesterday, the Puerto Rico Institute of Statistics announced that last Thursday it requested the Department of Health and the Demographic Registry to begin disclosing the deaths as they are being certified in the "Puerto Rico Open Data Interconnection Portal" or its successor.
They also request to update the Annual Vital Statistics Report, completing the birth chapters from 2011, and to publish the referred report for 2015 and 2016.
The Government of Puerto Rico -that has maintained the official number of deaths related to Maria in 64-, is waiting for the study entrusted to the Milken Institute School of Public Health at George Washington University, which postponed its publication until the summer.
💬See 0 comments