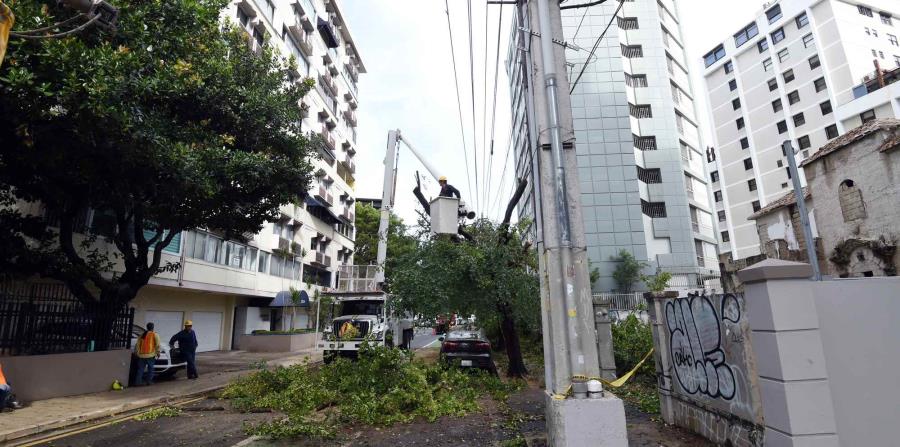 Municipal insurer Ambac Assurance has summoned the economist that advises the Board, Andrew Wolfe, and the government's financial advisor, Dustin Mondell, who is negotiating with unidentified firms a possible loan for the Puerto Rico Electric Power Authority (PREPA).
Their deposition in Court was informed to federal judge Laura Taylor Swain yesterday, when Ambac indicated that it will question both witnesses tomorrow in the city of New York.
Ambac's move is notified to the court only two days after the Board and the Fiscal Agency and Financial Advisory Authority (FAFAA) requested Swain's authorization for the central government to lend $ 1.3 billion to PREPA to prevent it from closing by mid February.
In this petition, and despite being a public corporation, the Board and FAFAA revealed that they have been secretly negotiating with unidentified creditors on how to collect money for PREPA for a week.
"On January 21, 2018, Rothschild professionals began with a marketing initiative to obtain alternate financing," reads Mondell´s statement, a Rothschild executive, attached to the motion of the Board and FAFAA.
Mondell's statement also says that, as part of the process, a virtual data room was created so that those interested in negotiating with PREPA could get the necessary information. Access has been provided to seven entities that have signed confidentiality agreements.
However, Mondell points out that the loan he is marketing is so complex that he will not achieve any final commitment before the general hearing on February 7. Swain has said that on that day she will discuss the motion requesting approval for the loan for PREPA.
Last Saturday, the Board and FAFAA asked the Court that addresses PREPA bankruptcy under Title III of PROMESA to approve the financing of the central government to the public corporation, because it is exposed to losses of $ 1.2 billion as a result of Hurricane María and due to the financial and operational inability of the public corporation to swifly restore the power grid.
💬See 0 comments