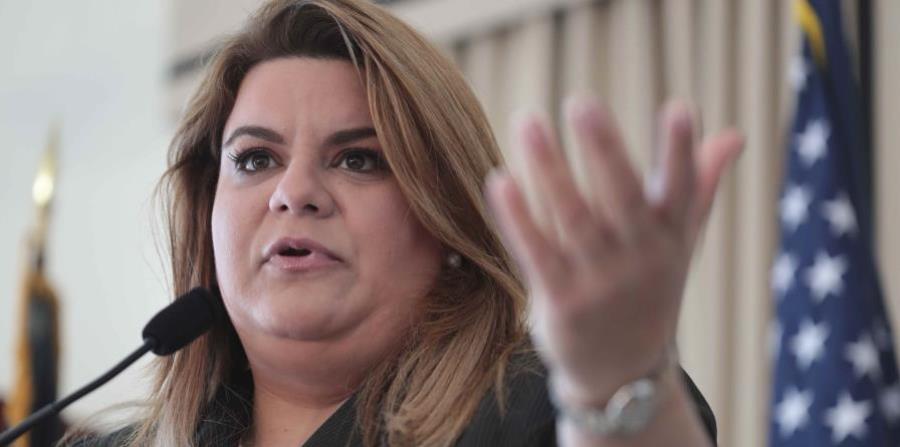 Just in the midst of the hurricane season, facing natural threats that may cause floods and other damage, Puerto Rico just received an allocation of about $ 2.532 billion for 13 canalization projects in several towns.
This money comes from the Bipartisan Budget Act of 2018 and was intended to mitigation works led by the US Army Corps of Engineers.
"That is why the visits of Congress representatives and of (personnel of) the Corps Engineers are important. It is not the same (to see the affected areas) than to document (the damage)," said Resident Commissioner Jenniffer González.
According to González, in order to choose those works that could benefit from this federal funds package, mayors and legislators were asked to submit a list of projects they understood should be considered as priorities.
The process also included meetings with directors of the Corps of Engineers, both in Puerto Rico and in Washington D.C.
Projects from several municipalities, including Toa Baja, Arecibo, Mayagüez, Salinas, Barceloneta, Ciales and Guayanilla, among many others, were selected, said González, noting that the largest allocation is intended to works on La Plata River, which covers areas between Toa Baja and Dorado villages. $ 500 million was allocated to this project.
"This is vital because floods caused multi-million losses of homes and industries there," noted Gonzalez.
She added that this work involves the construction phase - including engineering, design and expropriation- and should begin in the next 12 to 18 months.
Bernardo "Betito" Márquez, mayor of Toa Baja, stressed that the money received will help to complete the La Plata River canalization project that began in 1986 and could not be completed due to lack of resources.
The mayor highlighted that hurricanes Federico (1979), Hugo (1989), Hortensia (1996), Georges (1998), Irene and María (2017), as well as other floods, have caused about $ 2 billion in economic losses, in addition to fatalities".
(This allocation of funds) is a blessing that brings peace. It represents a short, medium and long term planning in the reconstruction of Toa Baja," he said.
On the other hand, González explained that under the category of Long-Term Construction Projects, there are $ 14 billion were allocated to the United States, of which Puerto Rico will initially receive $ 2,505,345,000.
"I introduced 43 projects," she said, adding that this included both unfinished ones and others that arose as a result of Hurricane Maria.
Many of the projects are for channeling and include studies and constructions in the short and long term. Among these, González mentioned a project that arose from coastal erosion.
Gonzalez listed the projects that could be carried out with those funds, including Culebrinas River in Aguada ($ 400,000), Rio Grande de Manatí, Ciales ($ 1,200,000) and Guayanilla River ($ 3,000,000).
Rio Grande de Arecibo ($ 82,892,000), Río Grande de Loíza - through Caguas and Gurabo- ($ 250,000,000), Guanajibo River in Mayagüez ($ 60,000,000), Nigua River in Salinas ($ 60,000,000) and Puerto Nuevo River in San Juan ($ 1,552,453,000) are also projects that can developed on with these funds.
Regarding the Puerto Nuevo River project, González stressed that it is an important work for the metropolitan area and its economic development to avoid losses due to floods.
Within long-term projects, Gonzalez mentioned that, of $ 112 million allocated to the United States, Puerto Rico will receive $ 26.6 million.
She said that a study on the South Atlantic coast ($ 16,000,000) will be conducted with part of these funds, there will be another on coastal storms risks around Puerto Rico ($ 3,000,000) and another on the San Juan metro area ($ 3,000,000). The latter, she explained, will cover coastal erosion in the Isla Verde and Condado area.
Rio Grande de Manatí, in the Barceloneta area will also receive an emergency allocation to work on coastal floods.
"There were many projects, related to canalization of rivers, that were not completed and that, have impacts both on lives and economic development because these areas (when flooded) stop producing economic activity," she said.
The official stressed that due to the lack of resources over the years, many of these projects have not been completed, which have caused damage and floods that could have been avoided.
González anticipated that she will continue working so that those works selected are completed and new allocations arise for other pending projects.
💬See 0 comments