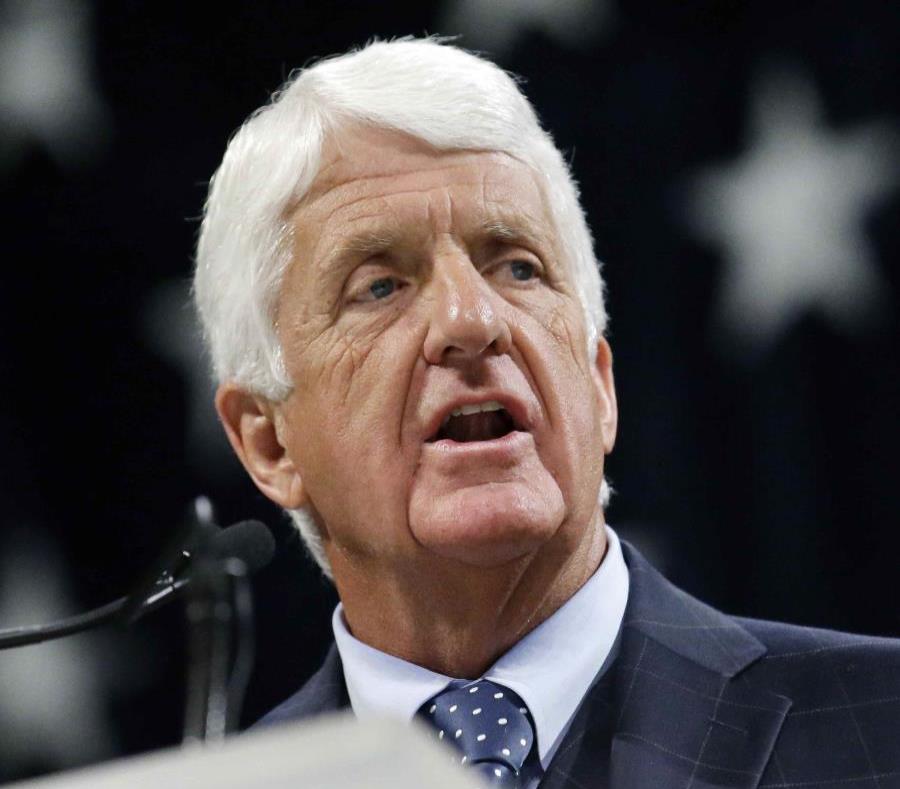 Washington - Yesterday, Republican Rob Bishop, Chairman of the House Committee on Natural Resources, suggested that the next referendum on the political future of Puerto Rico should be a "statehood yes-or-no" referendum, whose ballot would be certified by the US Department of Justice.
Rob Bishop (Utah), outgoing chairman of the House Committee on Natural Resources, wrote a letter to acting Attorney General Matthew Whitaker asking him for help to call a "statehood yes-or-no" referendum on the island if the local government decides to take that route. Bishop did not hold a hearing to discuss Resident Commissioner Jennifer González´pro-statehood bill.
Bishop's spokesperson, Kristina Baum, however, said last night that the letter - although signed and dated, - has not been sent and should be considered a draft. According to Baum, the final content is discussed with the resident commissioner, Jenniffer González.
On Thanksgiving eve and six days after the last committee markup, Bishop's letter recalls a January 2014 law still in force that allows the US Attorney's Office to allocate $ 2.5 million in exchange for certifying the alternatives of a status referendum on the island.
In 2017, the government of Puerto Rico began the process with the US Department of Justice regarding the June 11 plebiscite, but did not wait for a final certification. Although statehood obtained 97 percent in that referendum, the voter turnout was the lowest for a status referendum (23 percent), amid a boycott from opposition parties.
President Donald Trump´s administration has ruled out both the 2017 and 2012 plebiscites, as groundworks for advancing a status debate, since they consider that there is no consensus on the issue. Trump has also given an "absolute no" to statehood.
Democrat Raúl Grijalva, next chairman of the Committee on Natural Resources, warned that, due to low voter turnout, the 2017 plebiscite cannot be a reference to push the status debate forward.
In the letter, Bishop acknowledged that the 2012 and 2017 plebiscites – although he considers they reflect that statehood won the majority vote– were locally promoted and not federally certified.
According to Bishop, if the government of Puerto Rico decides to call a "yes-or-no" statehood referendum under the 2014 federal law, the legal standard for federal recognition of such a self-determination act is clear.
Neither Governor Ricardo Rosselló Nevares nor Commissioner González suggested to promote a "statehood yes-or-no" referendum on the island. Rather, they argued that there is no need for a new plebiscite for Congress to consider statehood for the island.
But Bishop's letter suggests that this issue is under discussion and that the New Progressive Party (PNP) government can change its position.
In the letter to the acting Attorney General, Bishop stated that a proposal for a vote on the admission of Puerto Rico as a state would be consistent with the procedures that led to the transition of Alaska and Hawaii from territories to states.
Bishop is a co-sponsor of Commissioner González bill 6246 that, according to her, proposes to incorporate Puerto Rico as a territory, and create a Congress Task Force to study the law changes required to turn the island into a state by January 2021.
Last week, González said that she would try to start a new federal bill on statehood in the Senate, as she hopes to count on the newly elected Republican leadership, Rick Scott (Florida) and Mitt Romney (Utah), as well as Republican Senator Marco Rubio (Florida).
In January, Rubio ruled out promoting a pro-statehood bill in the Senate, because he recognized that there were not enough votes to pass that bill.
💬See 0 comments