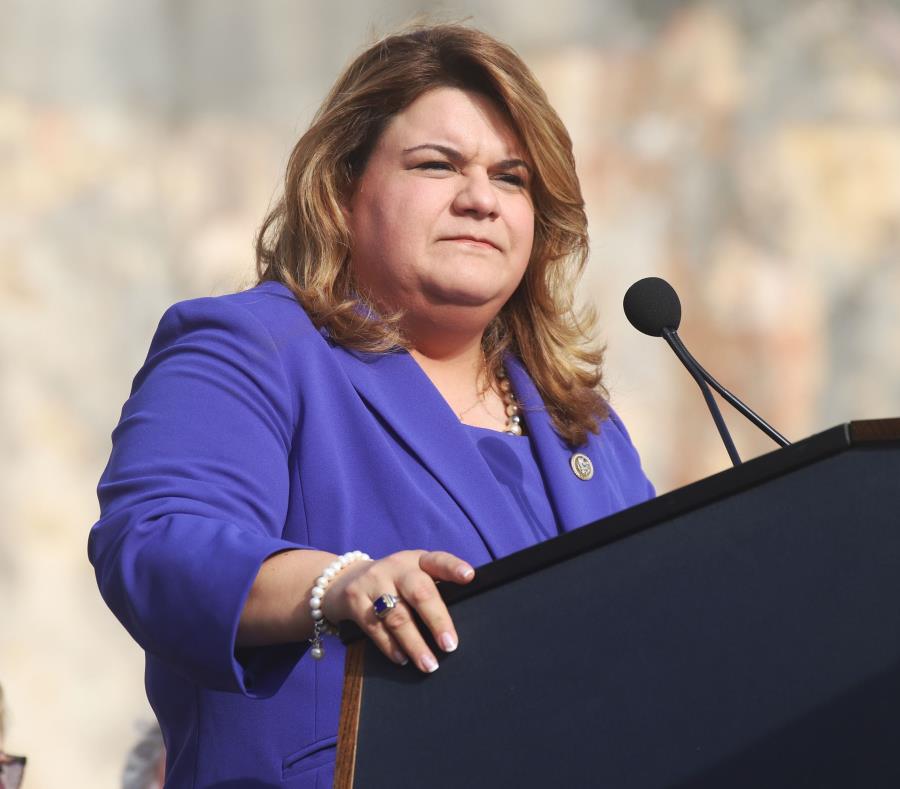 Washington - Commissioner Jenniffer González pro-statehood bill may have been shelved yesterday within the US House Committee of Natural Resources, it has never been on the Senate´s agenda.
Rob Bishop (Utah) opened the last 2018 House Committee on Natural Resource markup –to consider 8 bipartisan bills- by announcing that it was going to be his last hearing as chair of that Committee.
Although he did not totally rule out a possible hearing in December, Bishop, co-author of Commissioner Gonzalez's bill 6246, thanked advisors and members who leave Congress, such as Puerto Rican Republican Raúl Labrador (Idaho).
Bishop's spokeswoman, Kristina Baum, and the Committee Twitter account announced that yesterday "Chairman Rob Bishop will gavel in his final markup as Chairman."
At the end of the session, Bishop – who retires from Congress in 2020 – was not available to discuss the matter. His spokeswoman said that his schedule was full and he would not answer questions.
But yesterday afternoon, Commissioner González had a meeting with Bishop, which she left with a distant hope that there will be another hearing. "It's a small window," acknowledged Commissioner González, who said that she does not rule out trying to add her legislation to another bill. Commissioner González reaffirmed her hopes in Twitter stating that the game "it´s not over. Today´s markup may not be the end of the story…"
The House seeks to go into recess no later than December 14.
According to sources, González has spoken with Congress Republican leaders about the possibility of promoting a resolution on status. When leaving a meeting with Speaker Paul Ryan on Wednesday – about the measures he seeks to promote before the session ends –, Gonzalez would not say if she discussed the idea with him.
The scenario for González pro-statehood bill does not look better for next Congress which begins in January. Her bill proposes to incorporate Puerto Rico as a territory, and create a Congress Task Force to study the law changes required to turn the island into a state by January 2021.
Democrat Raúl Grijalva, who would be the chairman of the Committee on Natural Resources next January, argues that the 2017 plebiscite- where 97 percent supported statehood, amid a boycott from opposition parties and with a turnout of only 23 percent - cannot be a reference to push the status debate forward.
For her part, Puerto Rican Nydia Velázquez (New York) – close to Congress Democratic leadership –indicated that any future legislation must include other status alternatives, so that it can be "a true self-determination process".
Meanwhile, President Donald Trump has given an "absolute no" to statehood and his government has established – as public policy – that there is no consensus in Puerto Rico about its political future.
For Aníbal José Torres, president-elect of the Popular Democratic Party (PPD), PNP government should realize that "Congress does not want statehood for Puerto Rico", after failing to find support on two statehood projects that have been promoted since January 2017.
Although, González was confident that her bill would be approved since last summer, she does not consider it a defeat if her bill is shelved this session.
Commissioner González said that it should be considered that, after Hurricane María, she was working "exclusively to obtain funds for Puerto Rico" for months.
💬See 0 comments