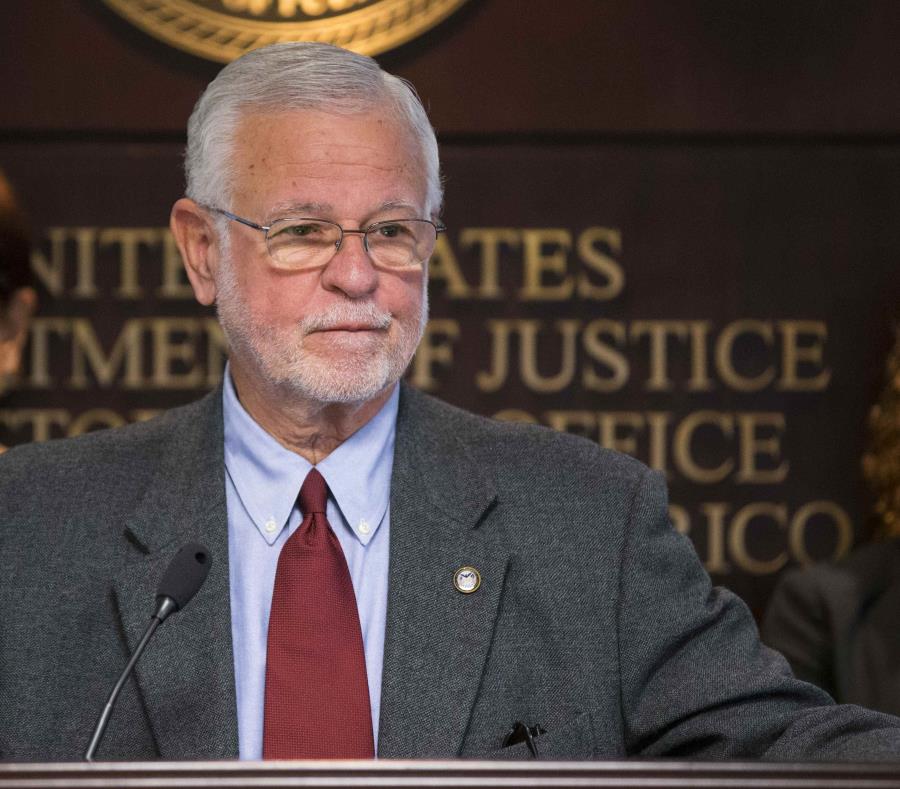 Once the official death toll associated with Hurricane Maria was adjusted to 2,975, public complaints intensified due to the resignation of the Secretary of Public Safety, Héctor Pesquera.
Yesterday, the political opposition, civil organizations and private citizens demanded - in written communications and messages in social networks - that the official be separated from his position.
Some recalled Pesquera's insistence that those killed by Hurricane Maria had been 64, and others described as arrogant the way the official dealt with the issue.
"Mr. Pesquera must resign because of his insensitivity to thousands of families who lost loved ones due to the hurricane, whose names were made invisible in the statistical manipulation of deaths. If he does not resign, the governor should dismiss him," said independence senator Juan Dalmau, in written statements in social networks.
"(Pesquera) can not stand another day in his position. What he has brought is a bad image (of Puerto Rico). It made him look bad, both the governor (Ricardo Rosselló Nevares), and those of us who worked in the emergency," said Víctor Ramos, president of the College of Physicians and Surgeons.
Criticism against Pesquera began right after his appointment, regarding his salary of $ 248,000 annually, one of the highest in the cabinet.
The controversies that the official has been involved in since then, have helped to intensify the opposition to his management, including the struggle he had with former Police Superintendent, Michelle Hernández de Fraley, the abrupt departure of Abner Gómez from the Emergency Management Agency, amid the hurricane-related crisis, and the complaints about the presumed wrongful handling of corpses in the Bureau of Forensic Sciences.
Yesterday, in a radio interview, Pesquera admitted that neither the government nor anyone on the island was prepared for a catastrophe of the magnitude of Maria with its sustained winds of 155 mph. He indicated that if they are going to blame anyone for the deaths, they have to point to "the whole world".
The official stressed that the figure of 2,975 deaths is an estimate of the excess deaths that occurred after the cyclone and not a count of each case.
"The data of the 64 (deaths, the official death toll until Tuesday), that everyone criticizes, is the only number that is verified to be directly or indirectly related (to the hurricane)," said Pesquera, who did not make comments about the resignation requests that have been publicly made.
Who did react was Governor Rosselló Nevares, reiterating yesterday his support for the official's management at a press conference in Ponce.
"Pesquera has my trust. There are a series of claims and criticisms that I welcome, our team welcomes them and weassume the responsibility of correcting them; Self-assessment is part of that process, and I know that Secretary Pesquera is also in the same direction," the governor said after announcing the repair of roads in the southern part of the island.
💬See 0 comments