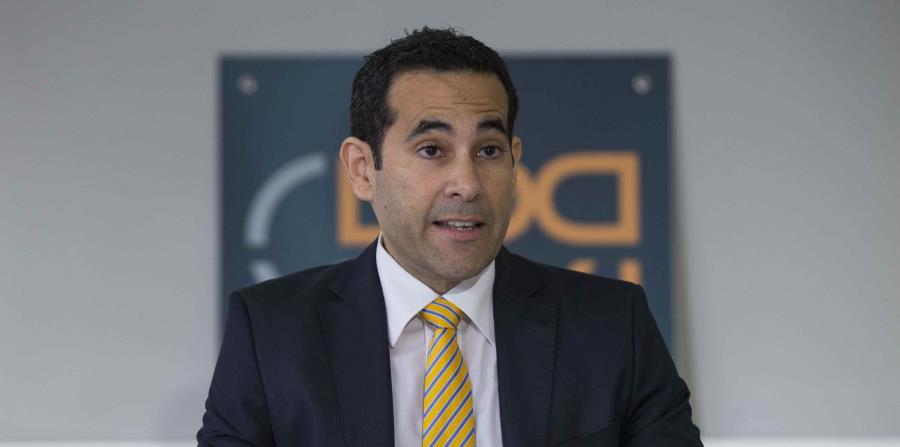 The president of the Puerto Rico Energy Commission (CEPR, Spanish acronym), José H. Román, denounced yesterday that the Puerto Rico Electric Power Authority (PREPA) reflected incorrect information regarding the functions of the regulatory body in its fiscal plan, all as part of what he assured is a pattern intended to undermine the functions of the organism.
Roman attributed the action of PREPA to its intention to try to "regulate the regulator."
At a press conference, Roman said that the public corporation "has twisted the facts" by exposing several of the actions taken by CEPR. For example, he pointed out that PREPA omitted information by stating that it denied its proposal to establish an automatic adjustment to electricity costs through what is known as the "formula rate mechanism" (FRM).
Román said that during the rates review that concluded in May 2017, CEPR found "evidence of excessive blackouts, a deteriorated system, unproductive political involvement in governance, finances and rates and a lack of discipline in budgets and spendings." For this reason, the body rejected the FRM model and decided to supervise PREPA's budgets before incurring expenses.
"It is the typical behavior of a 'utility' that wants to express the facts in the way that suits them best", at a time when the future of CEPR is being defined after the signing of the New Government Act, said Roman.
According to one of the reorganization plans submitted by the Executive, CEPR would be attached -together with other telecommunications and transportation units- to the new Public Service Regulatory Board.
In the face of the privatization of PREPA, the regulations imposed by CEPR become more relevant in order to "protect the public interest," Román argued.
He added that CEPR can prevent companies that may have functions in the public corporation from reaching an agreement to raise customer rates and -moreover- it can intervene so that private shareholders have to absorb those spendings considered inappropriate.
"A strong and effective regulator is necessary, not reasonable," assured Román, in referring to the title of PREPA's Fiscal Plan page that states: "PREPA and future Private Owners will Need a Reasonable Regulatory Process."
Meanwhile, Public Affairs Secretary of La Fortaleza, Ramón Rosario Cortés, rejected Roman´s comments, asserting that the merger is looking for savings and it will not eliminate the CEPR or its regulation.
"The Governor's policy is to privatize power generation and to grant fixed-term transmission and distribution. The government will work in that direction. If Mr. Román Morales wants to impose public policy, he should run for the 2020 elections," affirmed Rosario Cortés, who did not comment on Román's statements regarding PREPA's intentions to continue with the FRM, as established in the fiscal plan and in the lawsuit filed in Court.
💬See 0 comments