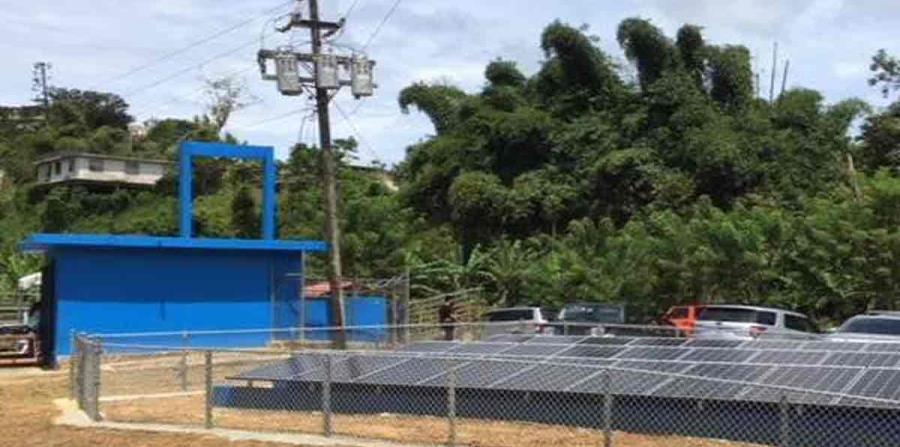 Aguas Buenas – Yesterday, the US Environmental Protection Agency (EPA) signed a collaboration agreement with civic and non-profit organizations to improve the conditions of community aqueducts in Puerto Rico and make them sustainable and more resistant to atmospheric events.
These systems, which are not connected to the Aqueduct and Sewer Authority, were seriously affected after Hurricane María.
Throughout the year, several entities have raised more than $ 10 million, that will be channeled through the agreement to benefit the 240 community aqueducts on the island.
"This agreement will allow citizens in remote areas to have healthy and safe water," said Pete Lopez, EPA Region 2 administrator.
The agreement establishes a work framework in five areas: integrating the academy for the development of more resilient technology and promoting environmental compliance; planning for the reduction of disaster-related risks; working with the public and private sectors to increase efficiency in the use of energy and water; providing technical assistance and training to communities and encouraging cooperation and information exchange.
Energy self-sufficiency
The collaborative agreement was signed in Las Torres Andino aqueduct, in Aguas Buenas municipality, one of the 20 that have achieved energy independence during the past year.
With the support of Water Mission International, they installed solar panels that generate enough energy to activate the aqueduct and allow water to be stored in a tank. And from there, it is distributed to some 30 houses (90 people) in the Juan Asencio community.
"We are one of the best projects done through these organizations, and we can be an example for other aqueducts," said community leader Guillermo Falcon.
In that sense, Water Mission International Disaster Response coordinator, Mark Baker, said that "we plan to be in Puerto Rico until there is no more work to do."
In addition to EPA and Water Mission International, the collaborative agreement was signed by the organization Por Los Nuestros (For ours), the Puerto Rico Science, Technology and Research Trust, the Community Foundation of Puerto Rico, the American Red Cross, OXFAM and the Polytechnic University.
Available funds
On the other hand, Josue Rivera, director of the Department of Agriculture and Rural Development in Puerto Rico, reported the availability of $ 163 million to assist in the repair of community aqueducts affected by hurricanes Irma and María.
Communities can access the funds through grants or loans at "affordable interest rate," he said.
For more information, interested parties should consult page 46,137 on September 12 in the Federal Register.
💬See 0 comments