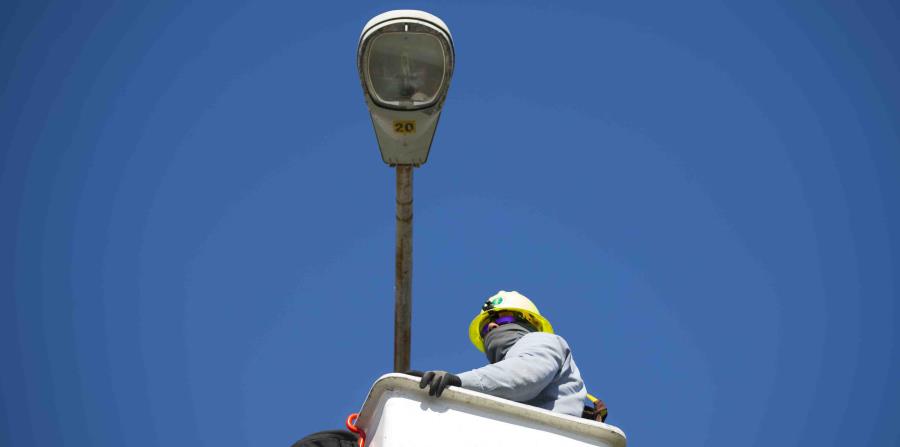 The Puerto Rico Manufacturers Association (PRMA) still can´t believe that, from one day to the next, the Electric Power Authority (PREPA) was left without an executive director and its Governing Board, and fears that if the government does not solve the situation soon, the federal government could take over the public corporation.
"What happened yesterday is unusual. We never thought that (Walter) Higgins was going to resign," Rodrigo Masses, president of PRMA, told El Nuevo Día yesterday, still surprised at the sudden resignation of PREPA's Executive Director. And little did he imagine that just a day later five members of PREPA´s Governing Board would resign, including Rafael Diaz Granados, who was appointed to replace Higgins as of tomorrow.
For years, manufacturers have struggled to modernize the power grid and to have competitors who could enter the market in order to diversify the offer, provide alternative and renewable sources, and reduce the cost of the kilowatt hour, among others. Just when they thought that, after many setbacks and despite the challenges, PREPA was beginning to move in that direction, the Governing Board mass resignation left the corporation without management.
"There was a time when PREPA was an important component of economic development. It became weaker little by little and transitioned from a Puerto Rican asset to a liability and one of those responsible for the island´s bankruptcy," said Masses.
For him, "unionized workers and career employees are the assets of the corporation and those that have pulled us through, even after María."
PRMA regrets Higgins resignation. The organization supported his appointment as they considered him as a professional with significant expertise and knowledge. Masses is convinced that Higgins resignation could have been avoided and blamed PREPA's advisors, whom he preferred not to identify.
"The consultants could not even prepare a contract that complied with the law. That could have been resolved. After all of his skills were presented to Puerto Rico, why didn´t they address the salary issue? The advisors should have seen the law and guide PREPA on the contract," said the Manufacturers leader, who said that "a small error in the contract led to a problem of a greater magnitude."
Congress possible actions
Given this new scenario, Masses considers that Congress will not just sit idly by and it will probably act by assigning a federal agency to run PREPA. He pointed out that a possible alternative for Congress would be to take control of the agency and give it to the Federal Department of Energy.
"All this happened because of a contract that was not in compliance with the law. It is a pity that triggered a domino effect that could lead to the federalization of the agency. And seeing the situation I would not doubt it may happen
He stated that PRMA does not favor federalization, although it does not worry them either. "We do not like it, but it does not worry us. Nobody likes to lose autonomy, the project should be evaluated. What cannot happen is that we continue to pay for energy at unreasonable costs. This situation requires an emergency remedy," he said.
Asked whether the organization he chairs believes that PREPA would be better managed by a federal entity, he answered that not necessarily. "The federalization is not exempt from corruption," he stated, while saying that "PREPA must evolve to a model that is environmentally sound, where the private sector can cogenerate and transfer and communities are well energized. It must become a redundant energy factor."
He listed several steps that, in his opinion, the local government should take to immediately put PREPA back on track. Among them, he mentioned the appointment of a competent governing board. "The appointment of the board should be carefully addressed," he said, and suggested three names. These are: Tomás Torres Placa, engineer and Executive Director of the Institute of Competitiveness and Energy Sustainability (ICSE); Noel Zamot, Transformation Officer for PREPA, and Ralph Kreil Rivera who was former president of the College of Engineers and Land Surveyors and on Thursday afternoon the governor appointed him as Vice President of PREPA's Governing Board.
He also recommended to strengthen the Energy Commission as soon as possible and to work intensively on it. He suggested covering vacant positions and allocating more funds to the regulatory body. According to Masses, this commission would be the only "dignified" representative of Puerto Rico with the power and expertise to argue the legal aspects, in case of a federalization of PREPA.
Even if the federal Department of Energy does not take control of the public corporation, Masses insisted that the Energy Commission must have the resources to oversee PREPA's transition process.
Finally, he pointed out that all government consulting contracts should be subject to a competition process. "When you hire someone without a competition process, you are risking a wrong decision," he concluded.
💬See 0 comments