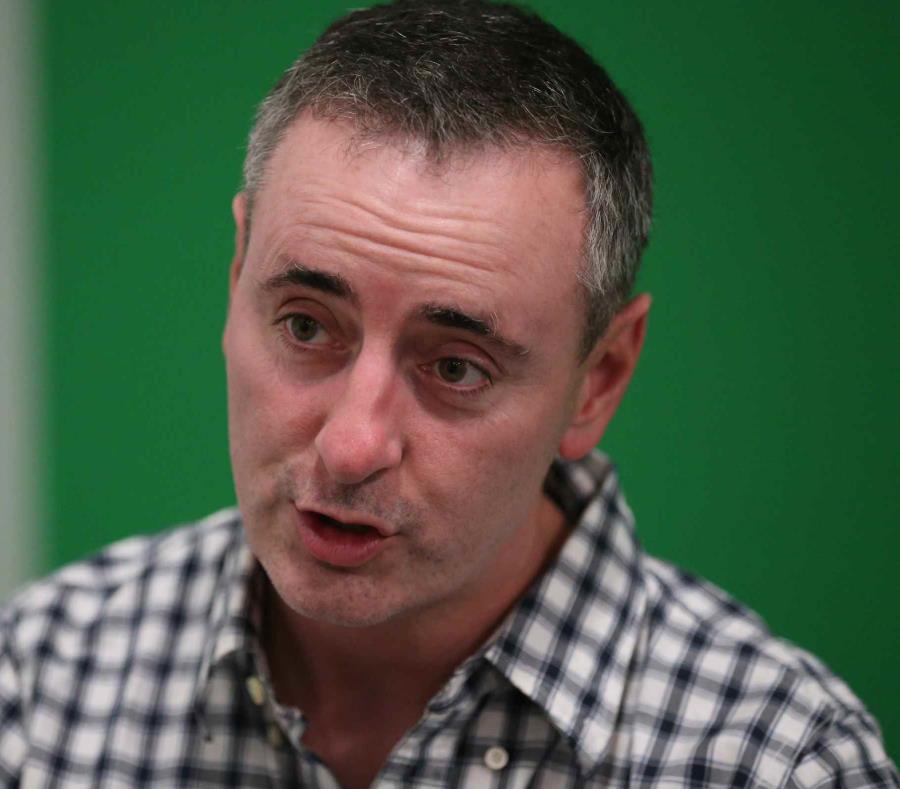 This week, Republican lawmaker Brian Fitzpatrick (Pensilvania) returned to Puerto Rico, one year after Hurricane María struck the island and just when unofficial versions suggest that the Trump administration plans to stop relief funds.
Fitzpatrick visited Puerto Rico for the first time last year, a month after María. In an interview with El Nuevo Día, he said that back then he could see first hand how much Puerto Ricans were suffering and that the need for assistance was urgent.
During this second visit he said the island is "much better."
"When I was there, people had no power at all. Although there has been a lot of work done, much of it is not sustainable," acknowledged Fitzpatrick who, on Wednesday received a FEMA report on the works done so far.
Then, he went to a water treatment plant in Dorado and Hogar Valor, a FEMA initiative. Yesterday, he visited a Salvation Army Recovery Center and the Casa de Todos, in Juncos.
"I want to make sure that people don´t forget about Puerto Rico. Since the Commonwealth of Puerto Rico is an island, people tend to forget. It is necessary for people to come here and see that Puerto Rico is here, that it still needs our help," he stressed.
He also seeks to see that FEMA ongoing reconstruction efforts are in line with the relief funds authorized by Congress.
The Republican lawmaker seems to agree with the criticisms regarding FEMA treating Puerto Rico different than Florida or Texas, also hit by hurricanes last year.
"That's why I came here, to be able to speak when they question us in Congress on the need for funds. Visiting the people here helps in that process," said Fitzpatrick, a member of the Homeland Security Committee which has Congressional oversight over FEMA.
"FEMA needs the money for reconstruction efforts and there are many unique challenges in a place like Puerto Rico," he added.
When asked if Puerto Rico should receive more reconstruction funds, he said that "there is no doubt about it."
However, his response differs from the unofficial version regarding the White House plans to stop relief funds for Puerto Rico.
Fitzpatrick compared the situation in Puerto Rico with that of the states. "This is an island, with inadequate infrastructure and a different financial condition," he concluded.
💬See 0 comments