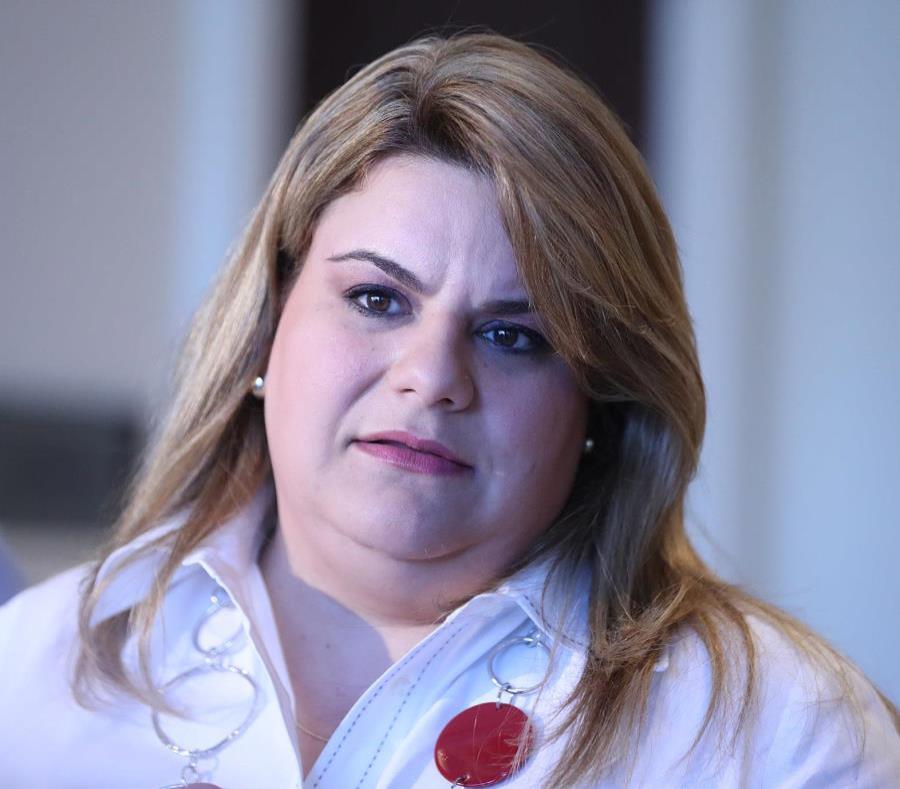 Washington - Resident Commissioner in Washington Jenniffer González distanced herself from Senate President Thomas Rivera Schatz who recently called for the resignation of Wanda Vázquez, Secretary of Justice, and said that the Secretary has done "a good job".
"She should continue in office. We have to give space for investigations," González said in an interview on Wednesday, when she was asked about the crossfire between the Department of Justice with the Independent Special Prosecutor's Panel Office (OPFEI, Spanish acronym) and the Senate leader.
Those investigations generated within the government of Ricardo Rosselló, amid political and personal struggles, don´t trouble her.
Rivera Schatz called for the resignation of the Secretary of Justice at a time when the Department of Justice is investigating if the Senate and the House had no-show employees, that is people who get paid but don´t work.
In addition, under the leadership of Rivera Schatz, the Senate referred the Department of Justice for possible violations of law against the New Progressive Party (PNP) electoral commissioner Norma Burgos Andújar, and her son, Roberto Benítez Burgos, director of the State Commission on Elections (CEEPR, Spanish acronym) information and electronic processing office.
Meanwhile, the OPFEI examines whether Secretary Vázquez acted improperly by participating in a meeting of the prosecutor's office about the criminal investigation related to a robbery at her daughter's house.
"Investigations have to be carried out with total transparency to ensure that law and order institutions are not subject to questioning. I trust the professionals in both the OPFEI and in (the Department of) Justice, "said Gonzalez, indicating that there should be no room for political retaliation.
On the other hand, González ruled out that the efforts made by the Rosselló administration in Washington may be affected by the lack of communication between the executive director of Puerto Rico Federal Affairs Administration (PRFAA), Carlos Mercader, and the governor´s chief lobbyist, Manuel Ortiz.
I coordinate directly with the governor and the heads of agencies related to Washington affairs. I have no communication with the governor's lobbyist or with the director of PRFAA other than for procedural matters. That has always been the case, and it has not prevented the governor and I from advancing the causes in Washington," she said.
El Nuevo Día Survey reflected a drop in the image of both governor Rosselló and Commissioner González.
Although she has a better image than Rosselló, Commissioner González said that the governor is the PNP "undisputed leader". González also ruled out the possibility to look for another gubernatorial candidate if the PNP were on track to defeat in 2020.
"I don´t see anyone challenging him. It´s quite the opposite," said Commissioner González also PNP vice president adding in defense of Rosselló that during this term, the unemployment rate was reduced and the labor participation rate increased.
💬See 0 comments