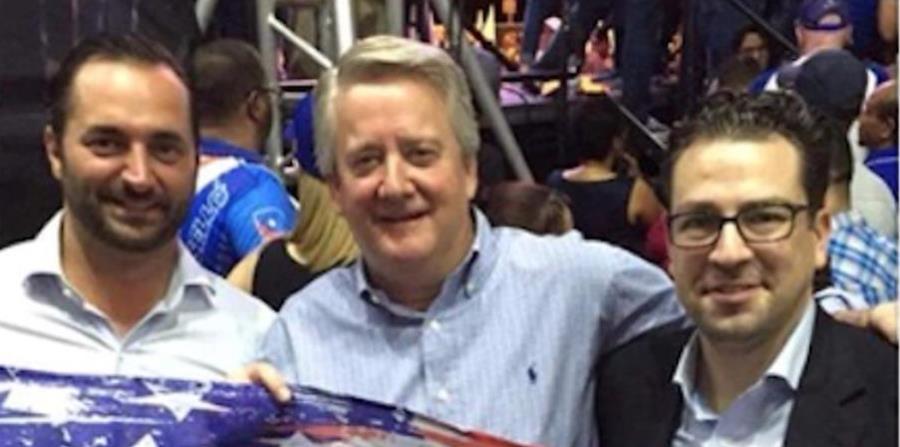 Yesterday, Governor Ricardo Rosselló Nevares recognized having had conversations with Ryan Grillo -partner of the DCI Group and contributor of his campaign-, but assured he has not had contact with him since he took office.
To questions from El Nuevo Día during a press conference yesterday at La Fortaleza, Rosselló rejected the fact that a $ 3,600 donation that Grillo made to his campaign may have any effect on his government actions.
"I have no relationship with Ryan Grillo. He was certainly a contributor to the campaign, but everything that has been established shows that his positions are opposed to mine. I make my decisions based on what is best for Puerto Rico and I said that during the campaign," he stated.
According to the governor, the actions he has taken during his administration are the best proof that Grillo's donation has not influenced him when implementing his public policy.
DCI Group is a powerful Republican firm that has lobbied in Congress in favor of the island's creditors and an Oversight Board. It also opposes statehood for Puerto Rico.
During this week, El Nuevo Día has reported how the President of the Popular Democratic Party (PPD), Héctor Ferrer, and popular lobbyist Roberto Prats did works for DCI Group. Due to these revelations, members of the PPD started to question the leadership of Ferrer and Prats within the party.
Ferrer alleges that a document with an anti-statehood message, in which the government is accused of not willing to pay its debt, was presumably prepared in the PPD and distributed three weeks ago in Congress at meetings where Prats participated. In the document, the Puerto Rican flag is mistaken for the Cuban flag and has an image of El Morro of Havana.
However, this newspaper has reported that the document with the Cuban flag -where they argued that if Puerto Rico becomes a state, it would do it as a Democratic one- was sent to a congressional office from a DCI email.
El Nuevo Día reported that DCI donations, both to Rosselló and Resident Commissioner Jenniffer González, came after they campaigned in favor of paying the debt and against a bill to restructure it authored by then Resident Commissioner Pedro Pierluisi.
Rosselló said that "anyone who wants" can donate, but he is the one who makes the decisions.
"Certainly, I would be against anyone who is favoring or working for some hedge funds, because they are against our effort to cut the debt for Puerto Rico. Anyone who is advocating against statehood would be advocating against public policy," said the Governor.
DCI has questioned the legitimacy of last year's plebiscite when statehood won with a low electoral turnout.
Rosselló said he has talked with Grillo, but he does not remember about what. He stressed that it was before winning the governorship.
"I do not even remember. I can assure you that I have not talked about bond issues or debt negotiation," he expressed.
💬See 0 comments