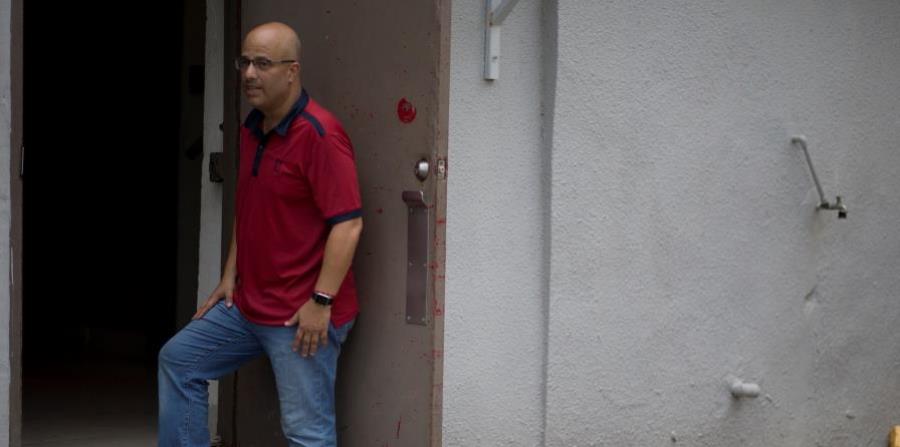 The President of the Popular Democratic Party (PPD), Héctor Ferrer, said he is ready for all the questions that the members of the party's Governing Board may ask him today, but added that he expects that those who have pointed fingers at him for his work for DCI Group to have the same availability.
"I hope everyone comes prepared and that they come with their folders, like I am going to do, with bank accounts, mortgages, loans, where their income comes from. If now this is going to be the church of the Popular Party and everyone seems self-righteous, then everyone has to be under the same rules, not just me," said Ferrer.
The PPD Board asked Ferrer for a meeting -scheduled for today at 6:00 pm- after El Nuevo Día revealed that both Ferrer and former Senator Roberto Prats worked on "legal issues" for the public relations and lobbying firm DCI Group. The firm lobbies against the debt restructuring and favors paying bondholders.
Ferrer not only admitted the work he did, but yesterday he said he would do it again.
"I am being accused of working, of practicing my profession. For those who are accusing and who are campaigning accusations in the media, I am not going to give up my right to practice my profession, which cost me a lot, because nobody paid for it," he said.
"From here, from this building (PPD headquarters) I do not get a single penny. They have never paid me anything, I have never lived with luxuries that are not for me, I have never had anything that is not mine. That is me. Can others say the same? Can self-righteous one say the same?", he added, without detailing who he was directing his expressions to.
Before the Governing Board's meeting, the President of the PPD will talk with the popular lawmakers, who also asked for explanations about the work done for DCI Group. This meeting did not include Prats, but last Friday it was reported that the former senator would also be before "la Pava" legislators.
According to PPD General Secretary Carlos Delgado Altieri, the meeting is expected to be long and heated.
What many members of the community are wondering is who will bring order or serve as an intermediary during the meeting, since the General Secretary has not been neutral in this controversy as he had expressions in favor of Ferrer, as this newspaper learned. According to a source late senator Miguel Hernández Agosto had that role.
El Nuevo Día found out that Prats will also talk about his lobbying work, but limited to what his clients allow him to disclose.
"It would be interesting for Ferrer to be the least damaged one, since virtually every member of the Governing Board has contracts with large companies or clients who have had some link with the government," said another source.
"Curious" incident
Less than 24 hours before to the meeting, Ferrer had to face a robbery at the party's headquarters. Strangers took three laptops and two plasma televisions from the President's office.
Lieutenant Yasmín Colón, who yesterday was leading the investigation of the Puerto Rico Criminal Investigations Corps (CIC), pointed out that those who entered the building -by forcing a lock- did not take high-value electronic equipment that was in other areas of the building.
Ferrer said the incident was "curious."
"It is curious how they took three laptops, but they did not take any of the documents that were next to them," said Ferrer.
He pointed out that one of the stolen laptops was the one he used as President of the PPD.
"They will not find much there. I did such works as a lawyer in my private practice. There are people who do not understand, who are lost. The works I do, I do them in my office," he said.
💬See 0 comments