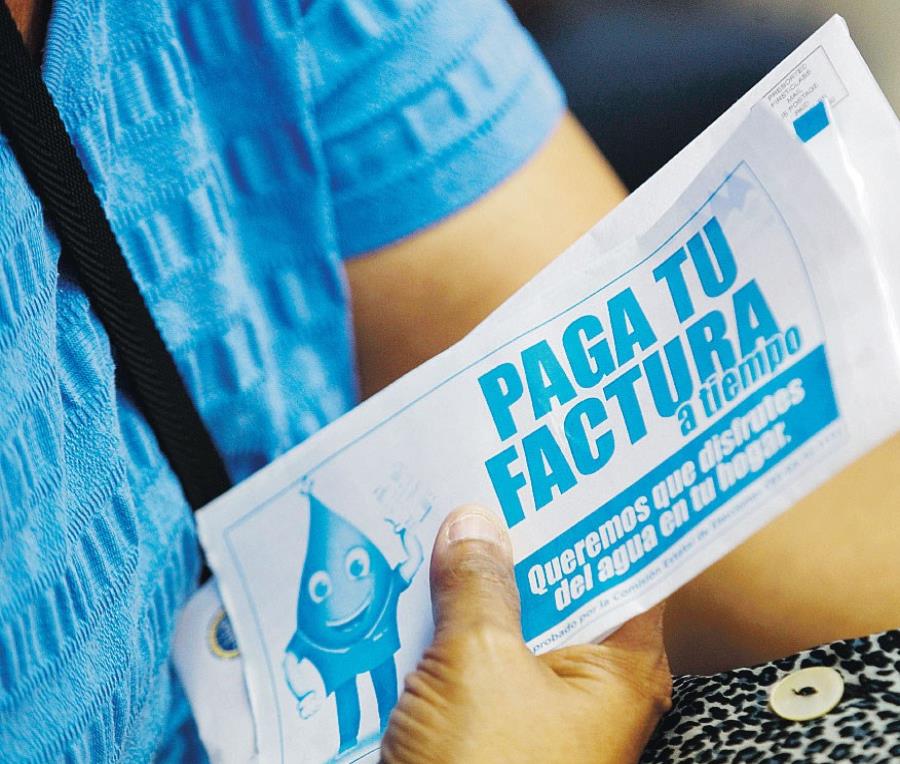 The Aqueduct and Sewer Authority (PRASA) new revised and certified fiscal plan maintains the rate increases contemplated until 2023 unchanged for all customers of the public corporation, said Elí Díaz Atienza, PRASA Executive Director.
He specified that the first of these increases, which became effective on January 1, generated $ 7 million in revenue until the end of the fiscal year on June 30.
During those six months, PRASA billed $ 8.5 million, but the level of collection of the public corporation is usually 85 percent.
"It is being implemented so it does not become a drastic increase for our customers. In fact, we could delay the implementation of the first increase for six months and apply it for six months," he told El Nuevo Día.
However, a second increase became effective on July 1, with the new fiscal year.
Staggered increases
PRASA new revised fiscal plan, certified earlier this month by the Oversight Board, reaffirms that residential, commercial, industrial and government customers will see their bill rising every July 1 until 2023.
Like the already implemented increases, those that are pending will be at 2.5 percent for residential customers, 2.8 percent for commercial ones, 3.5 percent for industry customers and 4.5 percent for government agencies.
The fiscal plan establishes that increases are in line with PRASA's goal to begin self-financing its Capital Improvement Program (infrastructure projects), which has historically been financed through bond issues (loans).
As increases do not exceed 4.5 percent, PRASA can implement them automatically, that is, without holding public hearings. It is only necessary that the public corporation´s Governing Board approves a resolution, that already exists since last year and that authorizes "moderate but consistent" increases.
"There is pressure to increase rates even more, but we remain firm in looking for savings in other areas, such as the project to identify water loss," said the official.
"Do not touch them"
"We remain firm in keeping the agreed rates, which are already high. We want to make sure they will not be modified," he added.
On the $ 7 million revenues resulting from the first increase, Díaz Atienza noted that "it is not a big impact on Aqueducts".
He supported this by stating that PRASA spent $ 235 million on "emergency works and repairs" associated with Hurricane Maria just over 11 months ago.
During that same period, the Federal Emergency Management Agency (FEMA) reimbursed $ 70 million to the public corporation.
"We use those $ 7 million (from the first rate increase) for Aqueducts operational expenses. We have good communication with FEMA and the other federal agencies (for expenses reimbursement associated with the Hurricane)," said Diaz Atienza.
For residential customers, the 2.5 percent increase translates into 60 additional cents per month.
Diaz Atienza recalled that to "mitigate" the increase, customers have the option to receive an electronic bill instead of receiving it by mail. If they do so, they receive a $ 1 credit per month.
💬See 0 comments