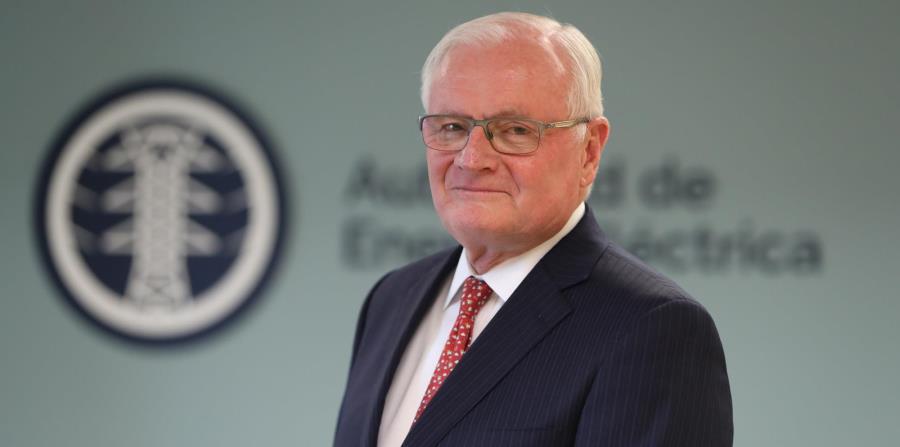 La Fortaleza approved the $ 270,000 contract that the Puerto Rico Electric Power Authority (PREPA) made with consultant Víctor H. Peña Vargas, after evaluating the documentation provided by PREPA´s Governing Board, in which it is specified that the amount of the contract does not exceed that of the deputy director of that public corporation.
"It would be $ 125 an hour, without benefits. The analysis is there and it satisfied us," said yesterday the Acting Chief of Staff, Luis Rivera Marín.
The document he referred to details that "the position of Interim Executive Director, currently held by engineer Justo González" has a $ 170,001 annual salary. However, according to the analysis submitted by the Governing Board, that salary is higher when benefits are considered.
"For every dollar that is paid for wages, PREPA is obliged to invest $ 0.62", which, added to the benefits, raises the Interim Executive Director's salary to a total of $ 275,401.62 a year. On the other hand, the same document explains that since Peña Vargas will not be paid benefits, he will charge $ 270,000, that is, $ 5,000 less than the deputy director, so proceeding with the contract is considered "beneficial".
"We have to transform PREPA and we need the best talent for that", reiterated the Chief of Staff.
Rivera Marín had asked PREPA´s Governing Board for a public explanation regarding Peña Vargas' contract when the information emerged after the Comptroller Yezmín Valdivieso´s statements. Last week, the Acting Chief of Staff ordered PREPA´s Governing Board to "adjust the amount, using PREPA salary scales as a reference for the functions and services required". Hours later, Rivera Marín admitted that he had authorized the contract, after receiving the procedural document.
"I asked for a report. I did not change my position," said Rivera Marín, when asked about La Fortaleza´s approval to the contract.
PREPA's Governing Board report indicates that the consulting contract was authorizated by the Office of Management and Budget and the Chief of Staff on May 9, six days after Rivera Marín was appointed Acting Chief of Staff.
The report, signed by the President of the Governing Board, Ernesto Sgroi Hernández, indicates that the hiring of the consultant "is consistent" with what is paid in the market. But it does not mention PREPA´s precarious situation with its debt being restructured. Rather, it compares the salary of the Deputy Director with that of Peña Vargas.
PREPA said in written statements that they are "in the best disposition to answer" any questions regarding this issue when asked why the Governing Board responded to Rivera Marín's request when it is a public corporation and they claim to act autonomously with other contracts.
💬See 0 comments