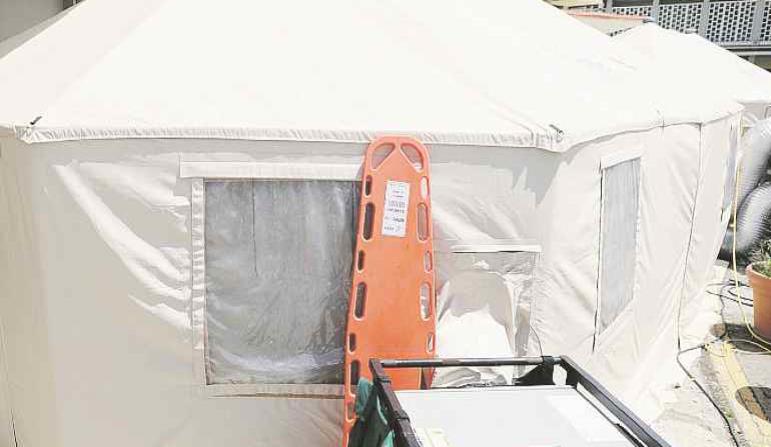 Puerto Rico makes great efforts aiming towards its reconstruction and hospitals have already outlined the path they must take in order to prevent another event from endangering essential health services due to significant problems such as the lack of power.
"We have to identify what renewable energy sources will hospitals develop so that we do not only depend on diesel in the future," said Marta Rivera Plaza, president of the Board of Directors of the Hospital Association.
And the chaos they went through and that they are still facing is such that, by press time, 18 out of 70 hospitals on the Island remained without power, according to information provided by the Department of Health.
This means that these facilities are in the same conditions they were the day after the cyclone, when their operation was tied to the use of generators.
The supply of diesel to power those energy generation equipments was one of the problems that these facilities initially faced. Therefore, now they try to identify alternative energy sources.
Last October 24, Governor Ricardo Rosselló promoted the use of solar energy as an example of the potential offered by sustainable energy to help meet the energy requirements of the Island. That day the Tesla Solar company installed a solar energy generation and storage system at the Hospital del Niño, in Guaynabo.
At that time, the governor assured that this type of installation "could be a role model for public or private entities that offer critical services."
The hospital industry also intends to strengthen its communication channels to avoid gaps in other disasters.
"The first few days showed that, even though (hospitals) had an emergency plan, it was not connected to the government's plan. We need a real emergency plan that is effective (for all of us)," Rivera Plaza emphasized.
In addition to the lack of power, interruption in the provision of drinking water after the hurricane also created problems in hospitals, mainly in treatments such as dialysis, which need liquid. By press time, there were still three hospitals that obtained their drinking water from cisterns, according to data provided by the Department of Health.
Disposition of corpses in hospitals for accumulated deaths also created dilemmas. As in the distribution of diesel, crews of the federal government helped in this task.
Meanwhile, in addition to temporary hospitals installed by the Department of Homeland Security and the federal Department of Health, the hospital ship USNS Comfort arrived in Puerto Rico in October, in order to help with patients. On Friday, its official departure from the Island was announced.
💬See 0 comments